fashion, jeans

India
September 6, 2007 3:30am CST
i love to be in jeans. my sister really gets bugged on me whenever she sees me in jeans. but i'm very much comfortable wearing jeans then anything else.do you think jeans make a fashion statement?
5 responses

• United States
7 Sep 07
I have dozens of pairs of jeans and each make statements. I have skinny jeans and flares, ripped up ones and formal looking ones. I think I could find a pair of jeans for any occasion and, of course, what you wear with the jeans also makes a statement. I love jeans! I have my favorites that fit me like a glove and those are the ones I often reach for but I have many others as well. They are a definite fashion statement and can say anything from "I'm sexy" to "I mean business" and everything in between.

• Oman
26 Apr 08
I love jeans! it's the easiest to wear and its easier to move around in jeans.

• Philippines
23 Apr 08
jeans are great! its laid back. even the biggest stars wear them. if jeans arent good, how on earth did levi's stay on the fashion map for a loooooooooooooong time?

• Philippines
14 Sep 07
yes jeans make a huge fashion statment...Ü clothes,accesories,bags come and go but the jeans stay for good the just re-invent from baggy to skinny jeans

• Malaysia
6 Sep 07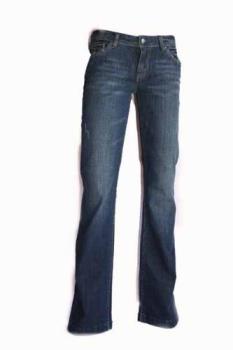 i love to wear jeans too! jeans that fits you perfectly well are the best as it complements your figures. and you can pair jeans with whatever pretty tops that you have and you'll definitely look good!