What good deed did you do today?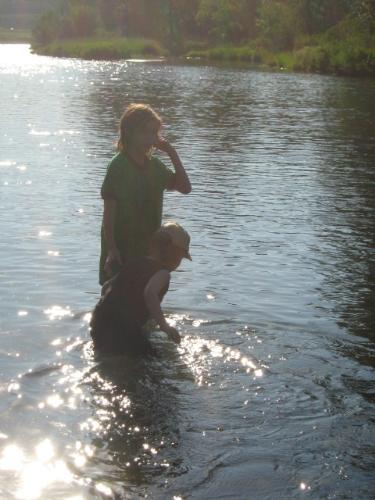 Canada
3 responses

• United States
6 Sep 07
I don't know if I was good. I'm sure I mess up enough that it outweighs any good thing I do. LOL, but in answering the question, I'd have to say this morning at Walmart, this older lady who was having difficulty walking, dropped a bag of Halloween candy. She looked crushed because I don't think she could have bent over to get it. So I went over and picked it up for her. The other thing I did today was clean part of my mom's kitchen. Her eyes are not too good sometimes, so she can't see part of her kitchen that need cleaning. If she has company over, I don't want her to be embarrassed because she missed some spots.

• Canada
6 Sep 07
Sounds like some good deeds to me....I think that you have a great heart girl!

• Philippines
10 Sep 07
I just help my older sister do the household chores and also clean up our home too..

• United States
10 Sep 07
I went grocery shopping and as I was doing my WIC I noticed I had 2 dozens of eggs, now folks in my house don't eat eggs like that and plus I had like 3 1/2 dozens back at home in the frig. So I went to a lady in line and give her a dozen of eggs.