What's your opinion in the Maddie McCann story?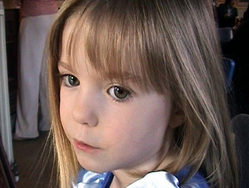 Belgium
September 7, 2007 12:31pm CST
Maddie has been missing since over 4 months now... Today the police said her mother is considered a suspect!What do you think about this horrible story?
1 response

• India
7 Sep 07
i first came across this story on the net.and it shocked me so much that a young girl was missing.it is sad to know that she hasnt been found yet.but as i think of it can you believe it that so many thousands of young children go missing through out the world.but some dont even have the money to let the people know that their child is missing few dont even care to know.it is bad news that as you say that her mother is considered a suspect.