The best dog in the world was my Skooter.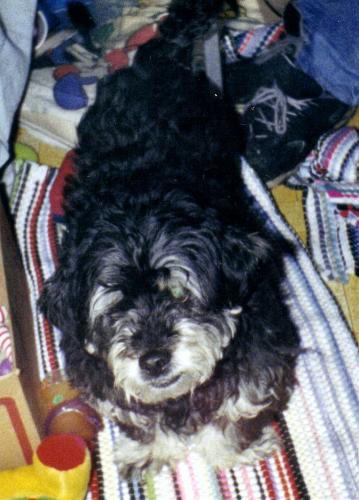 United States
September 7, 2007 3:14pm CST
My husband Ed and I had other dogs in our lives but none was as sweet and as full of heart as our Skooter. This little fuzzy boy loved us all but I was the light of his life. LOL Skooter was a Lassa-Poo. My son was the one who brought him home but from day one he wanted to be MY DOG. I asked my son if I could have Skooter and he said I might as well bc Skooter wanted me all the time. Poor sweet Skooter got sick in 1998 and he died. I cried for months and I still want to cry today. What was the name of the dog you loved most in your life time? What kind of dog was it?
1 response

• United States
19 Sep 07
WEll Your Skooter sure was a cutie!1 I had a dog named Sammie, He was a dauschund. He was 10 years old when he passed away 3 years ago. I miss him to this very day..He was the very best dog in the world, I am disabled, when I was sick, he knew it, he was my best friend. He always knew how to chear me up.He went everywhere with me.He was my sidekick.At the end he lost control of his back legs and had to drag them along, I could see the pain in his eyes. I had to have him put to sleep.