Would you like to see what a cats able to see at night in the dark?.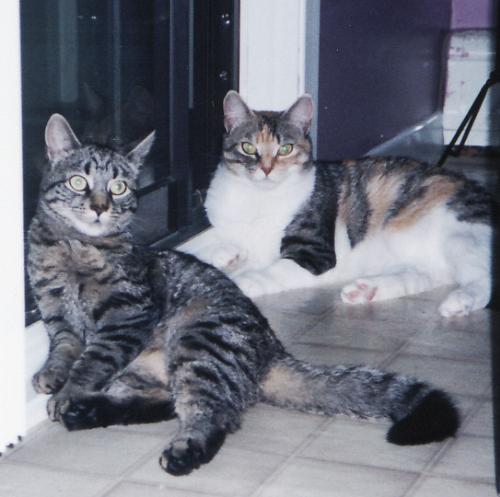 Canada
September 8, 2007 9:54am CST
Seeing through a cats eyes and hearing like they do?I would love to be able to experience this!
4 responses

• India
8 Sep 07
it would be some experience, but just for a night.lol. apple.

• India
14 Sep 07
lol. or maybe if it's too interesting, then for two nights. apple.


• Canada
14 Sep 07
I would love to see in the dark like my cats too.They like to make noise at night and then i would be able to see exactly what their up to.lol:)

• United States
9 Sep 07
I think it would be wicked awesome. However, I wouldn't want to keep my eyes like that. Cat's can't see as many colors as humans can, so I would only like to see it for a limited amount of time.

• United States
9 Sep 07
Maybe since I've been around cats all my life I pretty much can I think see like a cat--LOL--I do know for instance I can "see" very well in pitch darkness--without tripping!! LOL

• Canada
9 Sep 07
Maybe your cats rubbed off some on you!I forgot to ask,is the blackcat with the crystal ball a picture of your cat?