which country is best to visit for honeymoon

India
5 responses

• Uganda
27 Oct 07
If one Had the money, the place to be going for the honey moon would be the Bahamas-it is agreat place!

• Croatia (Hrvatska)
19 Oct 07
In my opinion you have to visit Croatia and only Croatia!!!Warmest Regards Silvana


• United Kingdom
9 Sep 07
Yes, Switzerland has beautiful mountain scenery, so does Austria. I think a tropical island would also be a superb choice. I loved visiting the Seychelles and seeing stunning looking beaches with unusual rock formations. The Maldives is a paradise full of romantic looking palm fringed islands. One of my friends and her husband honeymooned in Madagascar. They spent relaxing days of a pretty beach and had an exciting day out to a national reserve to see the wildlife.

• Canada
15 May 08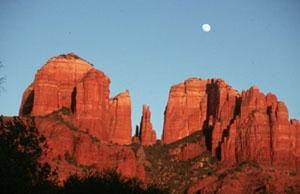 It's very hard to say which is the best place for a honeymoon, which is most beautiful, etc. I think it all depends on the couple. I will tell you that my husband and I really enjpyed Sedona Arizona, bcause o the unique scenery. It's like no place else in the world. I'll attach a picture.