Do you talk openly about your wage?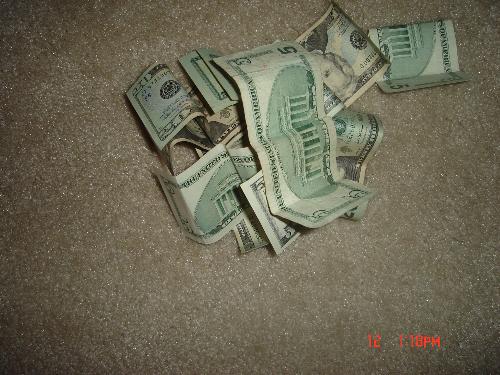 United States
September 12, 2007 7:22pm CST
I have been seen it very different from person to person.Some people keep their height of their wage as a secret and do not tell even thier family or best friends.Other do not have a problem to share with you. I personaly do not keep like a secret, but I choose people who I am talking to about my wage.
6 responses

• Netherlands
13 Sep 07
Hi Laurika, and the same as you are doing goes for me as well. i do not talk with every person that i know about my finances, ro how much i earn, and do so to the chosen few, or if I am asked directly. In the case of a direct question I always question the motives behind it before I answer - and if it seems genuine interest than I do not hide it.

• China
13 Sep 07
i only talk about my wage to my close friends and family .i dont't like talk it in the office,because it's a personal thing

• Malaysia
13 Sep 07
aaaaahhhhhhhh!!! will never and forever. If we tell people our income, definitely it will drop for the next three month or up but with a lot of problems. Better don't. You know why? only the satisfied person will tell their income to others in a very proud manner. The unnecessary pride normally will take human suddenly halt to excel.

• Indonesia
13 Sep 07
I dont like to talk about my wage even to my closest friends or relatives. In my opinion, money could bring emotion almost for everyone. Who doesn't like money? Everyone love money. So people emotion about money can roused jealousy, angerness, negative thought, competition feeling, etc. Maybe I am too negative about this. But I'm sorry...I just give opinion for what I've been thought.

• Singapore
13 Sep 07
I would not openly talk about my salary. Unfortunately most of my friends like to discuss about salaries.

• India
13 Sep 07
Right now I am a small businessman and hence there is no need for telling people about wages, but total average earnings to friends and relatives. When I was working in an office a senior executive, I used to make it known to all my colleagues the amount I am paid per month and other facilities provided by the company. Since I was in-charge of human resources, everyone knew the other person's salary. Regarding outsider knowing, only my relatives and friends knew about the amount of money I was getting as salary and other perks. I do not think there is any need for keeping a secret about it. At least taxmen, employer and senior executives will any how know about the salary.