Have You Ever Entered A Photo Contest?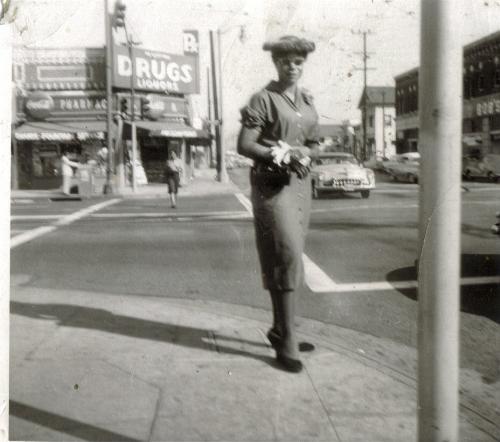 Turkmenistan
September 12, 2007 11:34pm CST
Today I entered my second ever photo contest. It was very exciting. I entered a photo of one nephew and a niece. Then there was an opportunity to enter a vintage photo. So I entered a pictice of my mom which was very excited to me. This picture was taken 11 years before I was even born. When I look at it, it reminds me of the old black and white movies. Accept, that I recognize the street in Los Angeles that my mom took the picture on. It is really weird because I have been to that street many times, but to see how it looks on this picture and know how it is now is quite interesting to say the least. Have you ever entered a photo contest?
8 responses

• United States
13 Sep 07
No, but I have always wanted to enter my son in one. Never got around to doing it though. I hope your nephew and niece win my friend :) keep us updated!

• United States
14 Sep 07
Thanks Rozie, takes after his mommy :):):)


• Turkmenistan
13 Sep 07
Sometimes, we can showcase our work, just for others to admire. I do not expect to win. Although, it would be quite nice. I am proud of my family and my work. I hope you did not enter anything at picture.com as I once did. That site is a joke, just like poetry.com.

• Guangzhou, China
13 Sep 07
Yes, I ever joined in a pet photo contest. The title of my cat photo is called the Sly Cat. Unfortunately I didn't win anything to it.

• Philippines
13 Sep 07
Hi Rozie37! I never entered a photo contest before but I really love going to photography exhibits. I love the black and whites because they are very elegant and the color has so much drama. I admire your eye in the artistic side of photography which I don't think I have. take care and have a nice day.

• Philippines
13 Sep 07
No, I haven't but I would love to,maybe one day. I like photography too and it's one dream I will definitely pursue even when I'm old.For now, it has to be put aside but I know I'll get there. I love vinatge photos too. I keep a family picture os us that was taken 3 decades ago,it's balck and white and it's one of my favourite.



• United States
13 Sep 07
The picture of your mother is wonderful. Timeless would be a good word to describe it. I love old black and white photographs, especially the old glamorous Hollywood black and whites, when beauty was real. I've never entered a photo contest before, but I think it would be fun. Even if you didn't win, it would still be about showing others a part of your life. I enjoy photography too, and I would like to do it more. I have a friend that took several photography classes in college, and she could take the most amazing, funky pictures you've ever seen. I did get to model for her class one time. It was awful. She painted my face with acrylic paint and I had to sit perfectly still in all these crazy positions and people kept coming up to me and getting in my face and taking pictures. I told her never again. ha ha. Anyway, good luck with your contest and I hope to see more of your pictures here.:)