How often do you use face mask?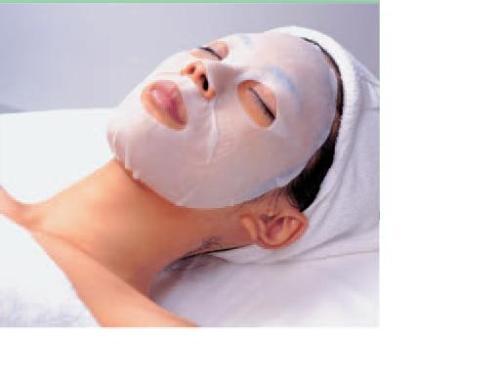 China
September 13, 2007 8:23am CST
I use it two or three times a week.As time goes by,I thought I should pay more attention on taking care of my skin.The funny thing is,now my bofriend would ask me to teach him how to use it.It seems boys are silmilar as girls in chasing beauty:-)
10 responses


• China
13 Sep 07
I see your point and I have the same problem in summer.

• United States
13 Sep 07
I have only use a face mask a cpl of times in my life. Normally when me and my beast friends get together we do the facemask and all that girly stuff...But it makes my face feel wonderful after we do that..

• China
13 Sep 07
Its always good to share things with your best friend.Thanks for your response.

• India
13 Sep 07
When ever there are parties and functions I use face packs other wise I wont use face packs and make up and lipstick. I want to be natural I oly put certain creams to look skin healthy and young.

• China
13 Sep 07
You are right,I want to have healthy skin either.


• China
21 Sep 07
I used to go to a beauty salon once a week,but now I am too lazy to go there.

• United States
13 Sep 07
I use a face mask about once a week. I don't want to roughen up or abuse my skin, since the masks are sometimes hard to remove and all. I also have sensitive skin, so I don't want to over do it. Of course I wash my face every morning and night, but only do a mask once a week.

• Australia
26 Nov 07
I don't use face masks that often as it is not something you want to overdo! However I do use them about a week before a big event! They are great for deep cleaning your skin and leaving it so fresh and soft but I don't like to do it too close to the day as you often break out after doing the mask because it brings all the toxins up to the surface.

• United States
23 Sep 07
I just started using face masks and I really like how my skin looks afterward. I'm going to try to use one at least once a week!

• China
21 Sep 07
Oh!I nearly forget I have lots of facemask under my desk without you mention!I have bought many kinds of facemask when I go shopping with my friends.Because I usually see my mother uses them and I'm curious.But I seldom use them but I buy a lot.I also don't understand why.Maybe I will try it tonight!

• Hong Kong
21 Sep 07
Well, I use facial masks regularly and there are two basic ones to start with. One is a deep cleansing one which helps removing all the dirt and unclog the pores and another one is moisturizing or hydrating face mask since all skin needs moisture. I would suggest a deep cleansing mask once per week and moisturizing mask twice per week. That's the basic.

• United States
20 Sep 07
It is pretty nice that your boyfriend is interesting about skin mask and how to apply them.I think guys should take care of themself also. I use mask once a week or sometimes twice.I prefeer home-made mask since I know what i put there and everything is fresh and no conservatives.