Its the time of year again,"migration".Are you on a migrating path?

Canada
September 13, 2007 8:59am CST
Every year at this time the sky is full of birds above me.Black birds,crows,blue jays,ducks,etc.The lawn is full of birds.I woke up today to about 50 black birds eating at the feeders.The dog had fun running through the middle of the bunch!lol.The ducks all land behind my house and what a wonderful thing to see.Canadian geese,snow geese(these are big!).Quack,quack,quack is the only noise i hear.I take a walk on our trail to go have a peak.They are so beautiful to watch and OH a small noise,wings flapping to take off in the air,only to come back down and resume the eating frenzy.
1 response

• United States
14 Sep 07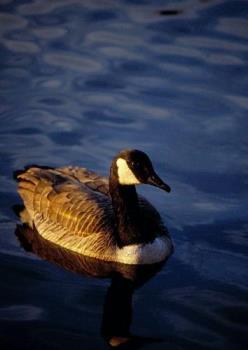 Well I live in the borough of Queens, in NYC but there are migration paths all around the area, since not far away is the Jamaica Bay Reserve where birds will go to stay for awhile, and even closer is Kissena Park, where I used to go all the time ---they have a pond there and like clockwork the Canada Geese (one of my favorite birds) and mallards go to...there's also Flushing meadow Park that even has a more diversity of birds, mostly waterfowls that go there--and yes, once in awhile, usually druing the wee small hours of the morning I can hear the honk,honking of the geese as they fly by...Here's a photo I took at Kissena Park of a Canada Goose..it was around late October some years ago that I took it

• Canada
9 Nov 07
Hi,im almost too scared now,i dont know how many i did not respond to but,the geese left here like 2 weeks ago and the sky was full of them flying above my house,haha.Now its the crows,all you can see is black crows cawing in the sky like out of a scary movie,pitch black,haha. Peanutjar:)