What would you do in a case like this? We need your help!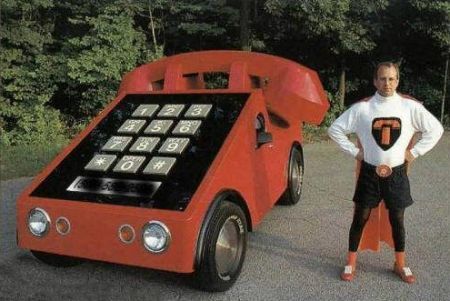 United States
September 17, 2007 5:38am CST
My oldest daughter ran up our phone bill, the bill was almost $800, and she promised to pay it. She only gave us $200, and now we don't even see her, and she doesn't call us to say when she will give us more money. The $200 was paid to us about 2 month ago, and no more. I told her I may have to take her to court to get our money, and is all she said to me was oh mom! How can I get her to pay us more money? She does not live home with us anymore she has her own apartment. Anyone have any idea's that may work to get her to pay us?
7 responses

• Canada
22 Sep 07
Sounds like her saying "oh mom" indicates that she isn't taking you seriously. Try being really firm with her and even mention that you will take her to court if it comes down to it. I would hate to see a mother and daughter against each other in court, it could really effect the relationship...at the same time it's not fair the way she's treating you.

• United Kingdom
19 Sep 07
Well to be honest I really do not know it is different when it not your Children See I am so soft I would have just paid it bit by bit myself so I am no good at this one I think you have done everything that you can do really apart from going on at her there really is nothing else you could do

• United States
18 Sep 07
I'm kinda in the same boat with my son. He has a gas card that's in my name. He's always given me the full amount to pay every month, until last January. He was laid off for a couple weeks and got behind on everything, so I let it slide - we weren't hurting that bad for money so it wasn't a big deal. Until it got to be $300/month. He hadn't paid us hardly anything towards his bill and I finally told him that if he can't start paying the bill I'd have to take the card away. He has since gotten a steady job and has been getting caught back up again on his other bills. We agreed on $80 every two weeks - when he gets paid - and it's working out ok. His bill is over $1,000, and he's paying the interest on the card now because I can't afford to keep paying his balance. He also got a more gas-efficient car so it's only about $130/month now. I'm sure you can apprise your daughters income level a little bit, so set up something with her that's reasonable for both of you to get the bill paid off. I know that in the meantime you have to make full payment to the phone company, and you want to get your money back quickly. I find it easiest to work with their paycheck schedule that way it's easier for them to give you the money instead of waiting for once a month and then not having it. Best of luck to you!


• Zambia
17 Sep 07
I think the best thing to do is to try and call her to talk things over. You never know she could be going through some financial problems. The ideal idea, though, would be to sell an idea to her that would be comfortable for her to pay settle the bill. For instance, you could suggest to her that she could put in effect a standing order in her account so that a certain amount is transfered to clear the bill every month, or at whatever interval you could agree on. That way you would be helping your daughter settle that bill. In the end, it would in the best interest of both parties. And, then, as they say, you'd all live happily ever after!

• Sweden
17 Sep 07
I think you should go to her house, sit down with her and have a serious talk. this is not acceptable behaviour. if she can not pay it all at once then she can maybe give you little by little if u can afford to pay the bill for now. I would also be very careful of lending her money or letting ehr use the phone ever again!

• China
17 Sep 07
I think first of all you've got to her know she wants to help you pay and you'll be very happy if she does that. you've done your part to bring her up to that age and she's willing to pay the bill and shouldn't disappoint herself by promising and not doing as she promised. Just talk to her and let her find herself guilty and some kind of shunning some obligation. if still you do all these tricks and she refuses then i think just try your own effort to pay and forget of her. maybe she'll not get the chance of using gardgets at your home if she needs to.