why farts have sound? some dont?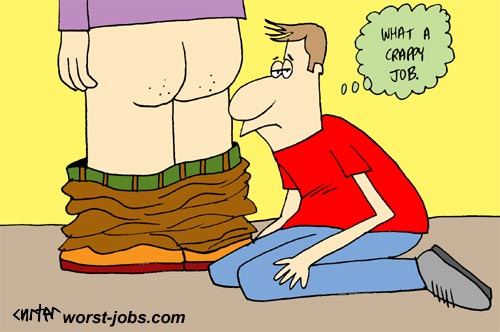 Philippines
3 responses

• Malaysia
18 Sep 07
Thank you for providing me this type of health subject for discussion. Farts have sound because the high air pressure from the stomach debouch through out anal part. The principle of the activity is similar to whistle. So the volume of sound is proportional to the degree of input pressure from the stomach. Smell farting will depend on the amount or volume of faeces in the intestine. As the pressurized air from the stomach will flow through the intestine part as air passage canal before ending to anal part. So the speed of pressurized air will be distorted as more faeces blocked the swift air flow, that is why farting will less sound(not no sound at all) will smell.

• Malaysia
18 Sep 07
Thanks Dude for that BR and your statements are perfectly RiiiiiiiiiiiiiiiiiiiiiiiGHT!!!, jcyap!!!


• United States
23 Sep 07
It has to do with the amount of gas coming out and, I know these are things women aren't supposed to talk about, but it has to do with your butt and the amount of gas.