Single since highschool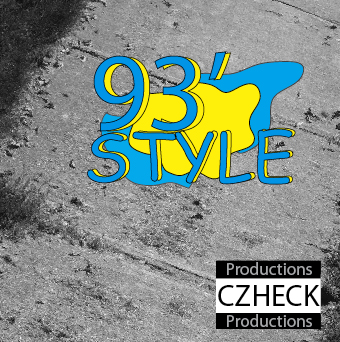 United States
September 17, 2007 2:37pm CST
ive been single now for over 3 years it seems one or two minor infatuations along the way but no relationships. i dated a girl in high school in it got pretty serious but really besides that no love. my only excuse i guess is that i spend all my time working on my record label www.reverbnation.com/czheckproductions but thats starting to get old quick. i do not really desire a relationship it would only slow me down with my music.it seems like its been forever though. not really complaining just want to know if anybody else out there can feel what im going threw. thanks for reading my post-Czheck
10 responses

• United States
8 Feb 08
wutup bro you know me real well so you know that i was in a relationship for 4 years or so with you know who and look where it led. just a lot of pain and agony. take it from me homez. women are dirty rotten cheaters. no offense ladies. keep it real. irie

• United States
22 Nov 09
Yeah, I feel your pain in a way, Czheck. Not having love in a relationship makes it hard to want to go on even though, things are going great regardless. It's nice to have someone that you feel some strong feelings for. It makes the relationship worthwhile but again, it's nice to not be in a relationship like you've pointed out because you get to do the things that you want the most without having anyone that would get in the way of that. I suppose it is clear to say that you can't win either way if you are in a relationship or not.

• Philippines
18 Sep 07

I know what you're going through because I myself rarely date. But there are lots of opportunities actually so there's really no need to worry or rush or force anything. Keep working on your career and maybe that will lead you to the woman of your dreams.

•
18 Sep 07
You have a choice to make if you would like to be married in the future or not. You wouldnt bother about relationships or marriage if all you want to do with your life is your music. If you really would like to start a family and have your children in the future then you can consider relationships. I think ou should take a break from your music and if you are old enough get a girlfriend if it wont be of any disturbance to you. But if not and all you want to focus on is your music, then dont bother mentioning it at all. Alright. Toodles

• United States
18 Sep 07
Don't feel bad, I never had a girlfriend once and am still a virgin and I'm 24 years old lol. I prefer it that way because I can spend any money I get on me, myself and you get the picture. The point is, enjoy your money while you can because a girlfriend would just want to spend it all! That's why I'm content with being single.

• China
18 Sep 07
well, i can understand.but i guess it's not really a big deal to be single for some time,maybe now you are still quite young,the right one is always waiting for you ahead,we cant tell when and where, and how,but i am sure that someday you will find one who can touches your heart and take your hand! good luck:)

• United States
18 Sep 07
Actually i think someone earlier was very upset about not dating anyone for a while. I think it was more so the fact because all of their friends was in a relationship. But they seemed to be really bothered by the situation. It doesnt seem like your bothered at all by it. You probably really dont have much time for a relationship working on your record. I imagine you might get lonely. But maybe you can feel that void by hanging out with friends.

• United States
18 Sep 07
You're still young, so there's not alot of hurry to settle down right now anyway. Once you become a success, you'll have alot more time to focus on love. That way, you'll be more prepared, and able to give the time you need to it. Not only that, but you'll have more money to pay for your needs, and the woman of your dreams. You're very talented, take your time, and you'll do ok. Take care.

• Philippines
18 Sep 07
im twenty and never really had a boyfriend, im actually thinking and asking myself if i am ugly or that, but well i have always been complimented on and had suitors , but just like you i have another passion , and i love writing and would like to continue that dream and by having someone to actually shift me from my cause could be fatal to my concentration, it would be great to find that somebody who could actually inspire me to continue and that someone whom i could also help. but right now im not looking and im not going to be a sell out, if no one comes along im not going to try so hard just to get noticed, and by the way i still enjoy the single life and find not enough reason to just suddenly stop, what i am searching for is love no more,no less, good luck to your career, i know you can make it.

• United States
17 Sep 07
My husband went almost eight years without even a single date, but he says it gave him time to figure himself out. And then, when we met, we never looked back, and he swears it was worth waiting for. So keep your chin up, I know it sounds hokey, but when the time comes, you will know it!