what kind of food or sent can make you forget that you are on a diet?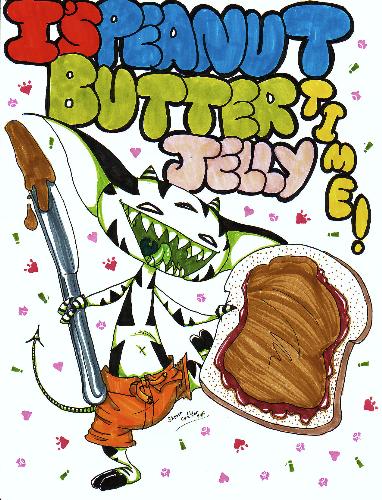 Philippines
September 18, 2007 6:31pm CST
sometimes even we are so discipline a smell of fried chicken can kick us off diet. or a sight of french fries can make us think OHH A SMALL PIECE WONT HURT. so what are the foods that makes you forget that you are on a diet. mine is french fries. and recently peanut butter
4 responses

•
18 Sep 07
Bread baking, cakes in the oven, sausages sizzling in the pan, bacon, fish and chips, I think any food really, unfortunately.

• Philippines
19 Sep 07
hahaha. i'll give you a + rate for that. yes it is true that when you are on a diet the smell of any good food really drives you crazy. i have 4 teen children and teens love french fries and a lot of stuff i am controlling not to eat. well.... thanks for the response

• Philippines
19 Oct 07
Of course ice creams and chocolate cakes! What else? Hmmm the yummy lechon, roasted pig, and a lot of bad foods. LOL. Even if my tonsil is in trouble, I would still go and eat them, until I ask the doctor to double my dosage. LOL.

• Philippines
19 Oct 07
yes there are foods that is not healthy to eat but still we insist and crave for it. thanks for the response

• United States
21 Sep 07
Chocolate. I am forever craving brownies. I try not to keep that stuff in the house that way I can avoid the temptation. Oooh I could go for some homemade chocolate chip cookies too. We have my daughters birthday party this weekend. I'm going to try to be good and only eat a tiny piece of cake and a tiny scoop of icecream.

• Philippines
21 Sep 07
hmmm i do bake brownies for my children, but i got used to the smell so i dont crave for it anymore. it is really hard to have selfcontrol when you are around food you really enjoy eating. Happy blessed birthday for your daughter and i hope you can be satisfied with a piece of cake and a small serving of ice cream. cheers.

• United States
26 Nov 07
I'm a sucker for chocolate brownies