My sister cried when her pet died.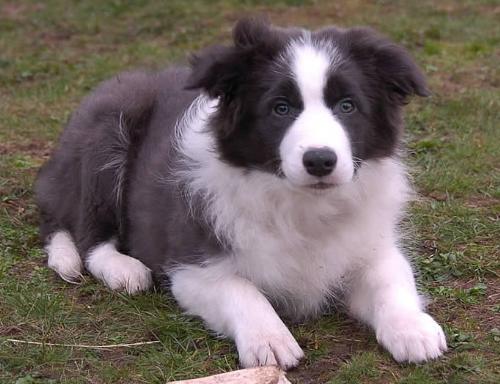 September 19, 2007 1:18pm CST
I feel like an alien because my sister's hamster died last week and i could not care less! She cried her little eyes out, (she is 6) and we buried Nu nu (it's name) in the garden. My sister placed a flower on the grave after we had buried her which i thought was really sweet. Am i heartless? How did the death of a pet affect you? Maybe if it was a dog i would be upset but my mum cried too! I think i should be put down by a qualified vet for having no feelings. my mum says as i have no feelings the vet would not need to give me an anesthetic!
7 responses

• United States
2 Oct 07
I regret that I wasn't on myLot a couple of weeks ago when you started this Discussion, xboxboy. I must say that in the short time that I have known you, I think that you are one of the most heartfelt and sensitive people I have ever known. I have a friend who is much like this, and he just can't bear some of the feelings he has at times. Sometimes I greatly mourn the loss of a pet, and sometimes I do not.

• United States
3 Oct 07
I have had many pets over the years. Dogs and cats mostly. Some fish. I have had some goats, and still have some. I have never had a bear for a pet, but I do think they are fascinating animals. I imagine that they are not easily tamed, and despite their size, they are easily wounded and hurt.

• United States
19 Sep 07
Everyone reacts to pets different. For one, your sister is 6 so of course she's going to be very upset as she's still a child and things like that are huge deals. Plus you said that this was your sisters hamster...if it wasn't yours then you didn't have as deep a connection with it and that would make sense for you not to be upset. I have a cat and if anything happened to him I'd be devastated.


• Finland
20 Sep 07
I wouldn't call you heartless, but maybe you just don't get the attachment one can have with one's pet, be it a hamster or other animals. Since your sister's only 6, no wonder she cried her eyes out. She's just a little girl! A little girl has a huge imagination and perhaps in her mind, the hamster's one of her most precious things in her world. My family and I had a cat once and all of us loved the cat. My mother never allowed us to have a cat before since she sold food at the market and she didn't want the cat to mess around with her food. However, she fell in love with this cat (so did we) and we took care of it. It was SO clever and all that...and then a year or so afterward, it got sick. We took him to a doctor, but its condition kept on being worse. He couldn't eat and his body became so frail and his fur became so bad. He insisted on going away and not dying at home. All of us shed some tears since the cat had made us SO happy with his mere existence.

• Philippines
20 Sep 07
I think your a little heartless. But I'm not in the position to say that. Maybe its doesn't affect becaused its not yours or you doesnt spent time with Nu nu. I admire your sister, she has fashion for animals. Its nice that she even bury his hamster. I would the same if my pet die. But hopefully it doesn't happen in the near future.

• Canada
20 Sep 07
well escuse us people who have feelings. To answer your question, yes your heartless but that doesnt mean there is no reason for why you are. There could be a reason, most people arent one way for no reason.. I suggest to honestly see a therapist cause that isnt healthy at all. It is normal to feel sorrow. feelings are normal. I think you should seek help. Seriously. not saying that to be mean. But it sounds like you are young and this.. will only get worse as you get older. And it isnt healthy. Something is behind this behavior of yours, I honestly think you should see a therapist. If your posting here about this you obviously realize something is... odd.. about your behavior so thats the first step about seeking help. I seriously feel that therapy could help you. There is ZERO shame in seeing a therapist, Ive seen them on and off for anxiety issues and what not for the last 10 years. What IS shameful is having an issue and NOT seeking help for it.

• Philippines
20 Sep 07
Some say that pet are pet but for me they are not a natural pet or ordinary pet just like what my older sister said," pet are mans best friends" especially dog it was so really true that are people that can make a cry when thee pet will be die. Just like my older sister, when her cat die because a track hit her cat. She love that cat so much more he love us.