Britney Spears

India
September 21, 2007 5:58am CST
Who is the best singer Britney or Shakira?
2 responses

•
21 Sep 07
I think as the earlier responser said it truly depends upon the kind of music you like. But in my point of view these two singers are simply incomparable. Though britney had produced quite a number of hits she has never been able to maintain her reputation in public as Shakira does. Shakira's personality is way too good than that of britney's. So, I think shakira is the best.

• United States
21 Sep 07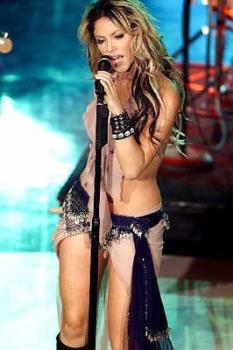 really depends on ones taste how this discussion will go. I like some of the stuff britney sings but i like some of the stuff shakira sings. But if you want me to pick eithr or I would pick Shakira over Britney. I like more of Shakira's songs than Britneys.