Where do you live and do you like living there?

India
September 21, 2007 6:40pm CST
I live in new Delhi, the capital city of India. It has its own good points and bad points. Bad points are more but I still love it. There was a poet who said - 'kuan jaye jouk, yeh Dilli ki galiyan chod kar'. It means that who will go leaving lanes and bylanes of Delhi? Where do you live and do you like living there?
4 responses

• Philippines
22 Sep 07
I live in the Philippines. People here has good values esp. family ties. We value education, we have respect and love for our elders, we value friendship and would want to let them feel that they are special. However, with regards to its bad point, it is indeed sad that there is a limited job opportunities here, most of the population are living below the poverty line, government officials are corrupt, financial resources are not handled well, I cannot see where my previously paid taxes went,etc. Nevertheless, I still love my country. I am loyal to my beloved land. But opportunity knocks also and we have this immigration application to this land of red maple leaf and I believe that the Lord will help us within a couple of years. With that, I will be in love with two countries and be both loyal to them. :)

• India
11 Nov 07
I am also from India,and from the southern part of India, TamilNadu, just like every other state in our country it too has its own ups and down, but no matter we have to look only on to the strengths. Take care ramsakha.:)

• China
21 Oct 07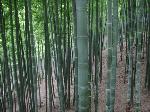 I think that it is nice to live in the capital of the country because you are more informed about what is happening in your country than people living in a small place. And you would also enjoy more of the advanced technology in the capital city. Life is much more convenient in the capital city, I guess. Well, I live in a small town called Dipu Town, Anji County. But I love it for its beautiful surroundings with so many green bamboos on the mountains all the year round. The air here is fresh and it is located close to the capital city Hangzhou of Zhejiang Province in the east part of China. I love the small town I live in. I love to see the green ocean of bamboo here in Anji.

• United States
6 Oct 07
I am living in Maryland is small city.I don't like it here so much, since people are wird and also is not much here.We don't have many shopping centers or anything to do here.If you want somethign to do, you have to go 2 hours from here to Watchington.It has some advantages too, like it is quite here, if you need relax and nature is here nice too.We have a lot of dear here and rabbits.It is nice to watch them in the forest and come closer to the animals.