Whats your dream car?

United States
6 responses

• United States
21 May 07
An Aston Martin, pretty much any of them, they are some sweet looking and stylish cars.

• United States
21 May 07
I like Mercedes SLK Kompressor cars. They are hot! That being said I will never own one, so I will have to continue to look at others and be jealous of the drivers that get to take them home everyday, lol!


• United States
21 May 07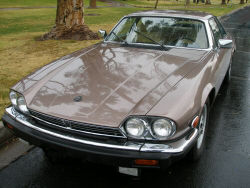 Hi caligirl408, I love the Jaguar. The older ones are the best, I don't like the new cars. Most new cars just lose the classic look. The car that I posted is a 1985 Jag. The car looked so great then, the new Jag, I would not want it...Thanks for posting a great discussion, take care...

• Australia
3 Feb 07
i one day hope to own a ferrari. maybe a testarossa or something newer.