Organ Donations

United States
September 25, 2007 10:54pm CST
I believe that organ donations are very important because they could help save someones life. If you are dead anyway, pardon me for being so crass on that line, your organs are not going to be doing you any good anyway, so why not sign up for organ donation so that you may help save the life of someone else?
3 responses

•
19 Oct 07
I have carried an organ donor card for years, since they were first introduced. I would far rather someone or a few someones could benefit from whatever they need from me, after all I am hardly likely to sit up and demand that they give them back. Heart, lungs, kidneys, liver anything, I would encourage anyone to carry a donor card.

• United States
19 Oct 07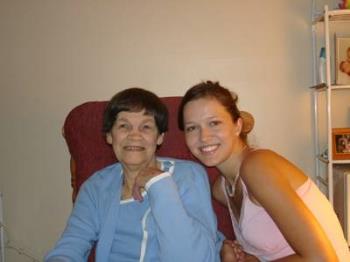 My husband and I will be following in the footsteps of his grand parents and my mom. We will be donating our bodies to Emory School of medicine. That way we will be helping the medical field and helping medical students learn more about the human body. Before my mom passed away, she was actually excited that her poor heart could help people learn more about a sick heart. She had suffered with congestive heart failure for over 9 years. Her doctors didn't know how she survived for so many years. I think organ donation is a great thing, however so is donating your body, both help people, just in different ways. We'll be helping people long after our souls have left our bodies.

• Philippines
4 Oct 07
Yes, donating an organ is very important because it extends other's life. But the issue there is when is the right time to do it. I salute those who are still living and yet donates their organs to the needy ones. And i admire the family of those dying members who they willingly gives his/her organs before he/she finally says godbye to the the world.