Goodbyes....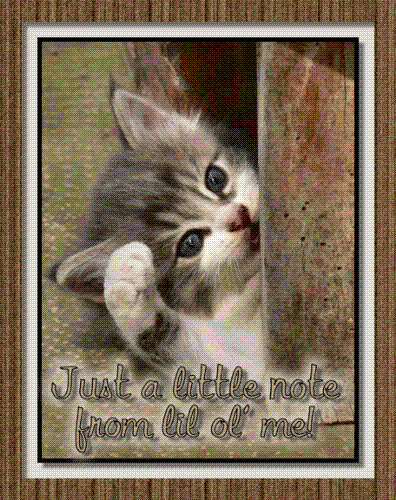 Philippines
September 26, 2007 10:44pm CST
When we hear the word "goodbye", the first thing that comes to mind is something not positive, even sad. Goodbyes can mean anything in fact.... severing ties, parting ways, break ups, resignation, losing a loved one, departure, leaving home, breaking a habit, the list goes on. I try to always put a positive note to my goodbyes. I see goodbyes as the end of the old and the beginning of a new one. It may be accompanied by some pain at times, but life is full for "goodbyes", that is what it is. On the other side, life is also full of new "hellos". Pretty interesting, huh? This LIFE is amazing. My friends, I would appreciate your sharing of views and thoughts here, it is precious to me at this point. Many thanks, Perry
6 responses

• Kuwait
29 Oct 07
The Hardest word that we could say. Specially when you are totally attached to our family. Goodbye means a long duration of absense that we might see each other or no in the future but without any definite time.

• Philippines
29 Oct 07
It is true saying goodbye's is hardest but life is full of goodbyes. We just have to balance our feeling with the joys of the memories and that someday soon we will be joined again together. The expectations of that wonderful day of seeing each other once again will bring about joy in your heart. Sometimes, that they day may not be definite, but after, life is full of uncertainties. We just have to tell ourselves, yes, we will see each other someday soon. This is one good reason to cherish every moment that we are with our loved ones. Thanks for sharing, i wish you the best in life, Perry

• Kuwait
29 Oct 07
It is my pleasure to share my thoughts and feelings especially when it can help or add to others good attributes.


• Philippines
18 Oct 07
Thats the spirit! I believe you are right. I think its on how we see things. There is always goodbye in one way or another, and we know that after that, something new is about to arrive. Yeah, it may be painful but through that pain, we will become stronger and wiser. We should try to see things in different perspective. But as always... easier said than done.

• Philippines
19 Oct 07
Yes...and welcome the NEW...everything that comes our way present opportunities for growth and betterment of our lives, everyone just have to open their eyes. Even in the worst situations, opportunities present themselves to us for our taking. And true, "easier said than done". But we can train ourselves, in time, we will be good at it. thanks so much for sharing your thoughts, see you around more often...smiles, perry

• Indonesia
27 Sep 07
i agree with your oppinion. Good bye sometime its not sad story, but a new beginning for the bright shine prespective. Say good bye to rainy days, and i will filling my life again with useful and courage and helping people... or something like that. Say good bye to the sorrow, and you will be happy. Just let go.

• Philippines
27 Sep 07
hello ericha....i like the way you see life, you look at the brighter side of things, sadness or sorrow would not put you down. you would use all the energy you have to be make other people's lives to be happy, in the process, this makes you happy. unselfish, truly caring person. you are an inspiration.carry on...today is a bright day, the tomorrows even brighter. thanks for sharing, perry


• United States
27 Sep 07
You are right Life is so amazing. For me Goodbyes has lots of meaning...It maybe good it maybe be bad lets say it depends on the situation. Actually i can still remember when i said goodbye to my family when i had to fly to come here in States it was sad ofcourse cuz i cant see my family for awhile..but still it has a good meaning for me cause i have to be reunited with my love one now my husband. But thats life as they say people come and go, it maybe our friends, family or relative. But im sure life must go on as you said people might say goodbye but i know somehow there will be people will come and will say hello for a new beginning.

• Philippines
27 Sep 07
Thank you for your wonderful thoughts, Ajyukie. As i read through your response, i felt both the pain and excitement. Pain of leaving your loved ones but excitement for reuniting with your partner in life. A new beginning, but you just have to leave some people for a while....to make that fulfillment of another part of you. People come and go, what is important is the value of the things we have given and shared with these people that we encounter along the way. Every precious moment we will remember, and such remembrances empower us to carry and say, LIFE is GOOD, LIFE is BEAUTIFUL. Great days ahead, and put that smile always, Perry