Scripted or not

United States
4 responses

• Canada
29 Sep 07
I dont know sometimes i wonder the same thing. Sometimes the scenes look so natural that it has to be reality, but other times some things happen just so coincidental it looks like its scripted/staged. I dont know, to be honest, I think the producers have input on what goes on and that they purposely put them in crappy situations, but i dont think they tell them exactly what to do or say in those situations.

• Philippines
6 Feb 08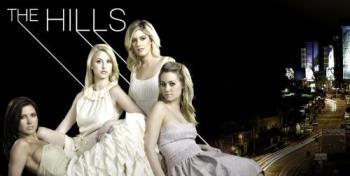 i love the hills so much (oh well also Laguna Beach) that i even asked my cuz to buy me a dvd copy of season 1 and of course season two (to follow season three) i think the hills is partly scripted. even LC and jason admitted in the 2nd season they have to redo the breakup story because the actual breakup is really a mess. the hills true or not i really dont care its really a nice show where a lot of people could practically relate

• United States
1 Oct 07
I really like this show too. I saw an interview with Lauren when the show first came out and she admitted that you could call the show "scripted reality".. same as Laguna Beach. She said that the producers sometimes tell the people on the show what subjects to talk about. So they are kind of "led" into certain conversations.

• Malaysia
28 Sep 07
Hello scillie99, Are you referring to this show, 'The Hills'? If that's so, I am sorry as I can't give you my opinion. I don't know about the TV show as it is not showed here in my country. I only watch CSI and am a great fan of it. Maybe, you should tell me more about this TV show? At least I have an idea what it is all about *smiles* Have a great day!