What do you think about dobberman breed?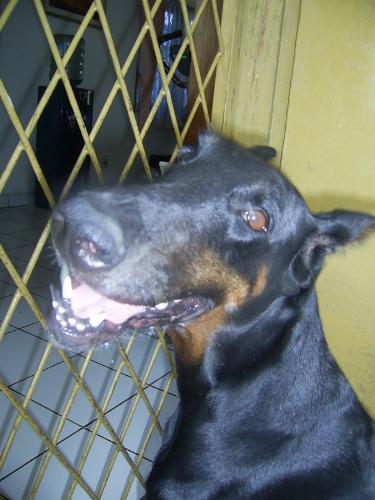 Indonesia
3 responses

• United States
3 Oct 07
My ex-mother in law was a doberman breeder. I don't know everything, but I do know some things about the breed. I have also owned a couple. They are very beautiful, protective, gentle, loyal and so very loving, also, they are very very smart. They have gotten a bad wrap over the years because they look so fierce and are so protective. They normally don't attack unless they feel their home, property or family is in danger. They are a very courageous breed, but you must keep them active, or else they get bored and tend to do find things to do on their own and most often you as the owner won't like their new hobby lol! Anyhow, enjoy your girl, she will probably become the best and most loyal friend you have ever had! Take care!

• United States
28 Sep 07
When I was in high school my father had a Doberman. I loved that dog. I'd definitely get another one. She was very smart. She knew what time I got out of school and a few minutes before I was supposed to arrive she'd run back and forth looking out the door waiting for me. I loved how when I walked her people were so afraid that they'd cross the street because they think Dobermans are mean. I'd get a kick out of that and just laugh because we didn't train her to me mean. She was a very good dog.