If You Betrayed Your Spouse, Would You Ever Tell Him ?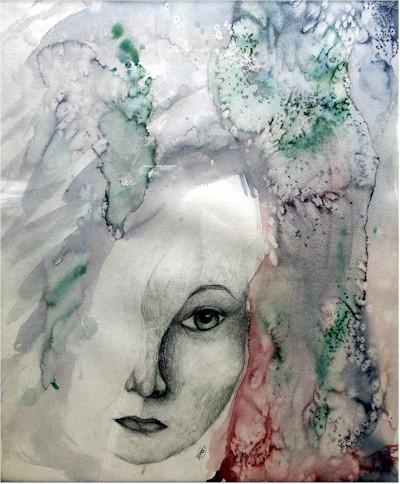 Saudi Arabia
October 3, 2007 6:13am CST
If you betrayed your spouse (let's pretend it happened) and u regreted, would you ever tell him/her or you'd remain silent saying to urself what you don't know won't hurt you. Please, dear myLotters, I don't want answers like (I would never betray my spouse) coz the issue here is: what if, i mean what if it happened. Your participation is fully appreciated
4 responses

• Saudi Arabia
24 Oct 07
Hi my dear friend... As for me I like being honest and open with my partner no matter what. I know betraying my partner will hurt him and make him hate me maybe forever but I will definitely tell him... The reason is that I would like to know if my partner ever betrayed me -hope this never happen to me- plus what if he found out later sometime, I think hiding the truth will make things worse... Anyways, from my point of view; in order for any relationship to succeed it has to be built upon honesty and trust and only then the two can make it work and last.... Thank you for the interesting topic. Can I ask what would you do??? nosey :p

• Saudi Arabia
27 Oct 07
Well thanx for responding to this discussion of mine thought u 4got the poor me. Well I believe it all depends on three factors: 1-The situation 2-Your partner 3-The nature of the relationship with your partner In my point of view, it is true that some things are better to be left untold but I prefer to be honest and tell her if something happenened, also from her side, if she did something I'd rather be told then we'll work it out, it happened with me in the past and we were able 2 work things out, we broke up after some time but the reason behind it wasn't the betrayal incident, it was completely something else... Very much thank you for your valuable input Princess Dew the 1st

• Saudi Arabia
31 Oct 07
Hey there.. 1- I didn't forget the poor you :p 2- I agree with you some things should be left unsaid, especially when you know for sure that this thing will upset your partner and it will not affect the relationship.. let's say something happened in the past and will never happen again.. other than that I prefer to be honest and open and work things out with my partner.. note: I never forget about my friends dear x-(

• Saudi Arabia
31 Oct 07
Thanx for your follow up, your comments have been always valuable, DewThe1ST


• Indonesia
3 Oct 07
I will tell her, in the right timing. "No matter how long you hide the worst egg, the smell one day will be sniffed out" In fact we already did the wrong thing, why covered it, besides it will only give you a burden for the time you hide it. Do you want to live in fear and lies forever? What if she find it before you tell him, she will mark you as an untrustworthy partner to her now. I choose to tell the truth. This depends on how you bring the conversation up, and how you convince that you will never do for the second times. It's about building trust after false occasion.

• Saudi Arabia
3 Oct 07
I very much respect your point, and I would agree with you in case she is the type who'd understand and forgive but if she isn't that type, do you think telling her would be a wise thing 2 do? I think still we could answer yes or no, depending on the situaion, yourself and her as well. Thank you very much for your response ....

• Singapore
3 Oct 07
My mother once said that there are only two ways to commit adultery. The first is when you want to get out of the marriage. First you have the affair and then you go and tell the other partner and that brings the marriage to an end. The other is when you want to stay in the marriage and made a mistake. In that case you keep the affair to yourself. The moment you tell the other partner you break their trust and no matter how much they tell you that they forgive you, a shred of of doubt will eat at them and this will eventually ruin the relationship.


• Australia
3 Oct 07
Never Ever, if you still want to be with your partner. Sometimes, some things are better left unsaid.

• Saudi Arabia
3 Oct 07
Hi Beauty, although you may find others who'll argue about that but certainly, you have a valid point. Thank you for your response ...

•
6 Oct 07
I'm sorry to barge in Deadly, but Cheerful_Beauty, doing this, how can u live with yourself?? how do u feel if she had done this to you? would u rather be told or not? i think u should RE-THINK ur decission...

•
3 Oct 07
I defenitely agree with the earlier reponder. Somethings are left unsaid. If I really want to stay with my partner then I would never ever tell him thatI have cheated him. I think he will find it really hurtful and may find hard to trust me again when I have already realised my mistake. He might not take it as I want him to. So, I think it is better left unsaid.

• Saudi Arabia
3 Oct 07
Hi I guess it depends on your partner too, if you feel he is the type that won't ever give you the trust then maybe it is better to leave it untold, but if he is the type who is not judgmental or let me say understanding and then I may add forgiving then there u may let him know what happened. It is a sensitive issue honestly. Thank you very much for your response.