do you believe cinderella story?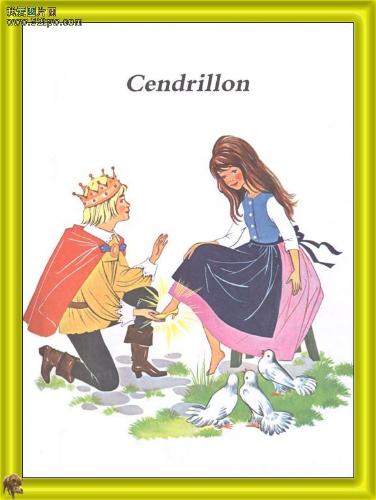 China
October 3, 2007 8:22pm CST
When i'm a little girl,i have read the cinderella story,i hope i chould get a slippers.When i grow up,i think cinderella story will happened in my life,i'm looking forward my prince give me a nice story and nice life.But now i think cinderella chould only lived in story,because in our life all people are reasonable and there are many many things chouldn't developement as our hope,prince will always lived with princess.So,let cinderella story exist in my childhood life!
2 responses

• India
4 Oct 07
First of all stories are not supposed to be believed. These are just for imaginations and good time. But sometimes we just become one of the characters.

• United States
4 Oct 07
cinderella is my all time favorite fairy tale.. I like to live my life as if i were cinderella in a sense.. i collect all of cinderella things and my wedding was a cinderella themed wedding. from the invitaions to the cake to my dress even!I met my husband 8 years ago and i was in a rough relationship and nothing seemed to go right.. i met him and he swept me off my feet.. he is my real life prince charming.. He makes me feel like a princess everychance he gets and i am grateful that i have found somoene so wonderful!