If you could marry anyone who would it be?

Tokelau
7 responses

• United States
4 Oct 07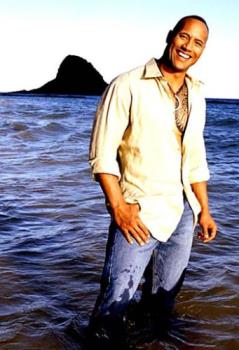 Besides my husband who is my soulmate I would say Dwayne Johnson, OMG, he is the finest man on the planet! I would have to seriously consider his proposal hahaha!

• China
4 Oct 07
of course, my boyfriend. i love him very much and if i can be a wife, then i hope i am his wife. he is a common looking man, but he is a good boyfriend. he knows my likes and dislikes in a short time. and i feel very happy to be his wife.

• Tokelau
5 Oct 07
Well good for you, i'm glaad you could find someone you can be that close to. Thanks for sharing:)

• United States
13 Oct 07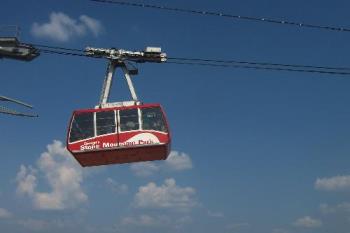 I would marry my husband all over again. Next month we will be celebrating 10 years together. I'd like to share a bit of our story with you. We met at work, we both worked at the sky lift at Stone Mountain Park. That was 25 years ago. We broke up, and we both married other people. As my 9 year marriage was coming to an end, I wrote him a letter (I had written it many times, this time I decided to mail it). I took a chance and sent the letter to his parents house, luckily they still lived there and got the letter to him. He wrote me back a few days later, I was so excited and couldn't stop shaking as I read the letter, he had been divorced for years and had a daughter, I had two children a daughter and a son. He gave me his pager number so I called and he called me right back. We talked for a few minutes, he was out with his daughter, so he called me back a few hours later and we talked for hours, two days later we were back in each others arms and have been there ever since. It's been a little over 10 years since that day and have a 9 year old son. Now we have his, mine and ours. We're so happy and I'm so glad I followed my heart!

• Tokelau
17 Oct 07
Wow that really is a magical story. I'm glad you found each other. One day i hope to find someone like that too. But can i ask, why did you break up in the first place?

• United States
17 Oct 07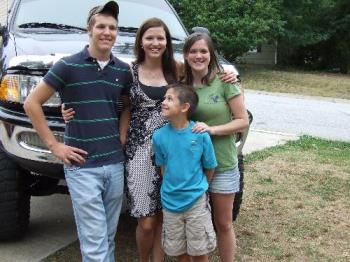 I was 17, he was 18. We had talked about getting married when I turned 18. It just so happened that a lady that knew my parents worked at Stone Mountain Park too, she heard our news and called my mom to ask about it. My mom and dad told me that under no circumstances was I to get married at this age, to this guy. They made me break up with him and promise not to see him again (they basically scared me into it). I tried to see him any way, but it seemed whenever we tried to get together one of my parents would show up, then I would give him the cold shoulder and naturally he left for good. Looking back, we're both so glad that it happened this way, we both have other children that we probably wouldn't have if we had stayed together back then. God had a plan for us, and we're glad he did.

• United States
11 Oct 07
LOL funny! :) i never really did have celebrity crushes! lol i think i would marry my hubby ( again) lol even if i just met him now id see what a good person he is and WANT to marry him! :) ( just as i did when i first met him at 15!!) :) XX

• Tokelau
17 Oct 07
Yeah, it seems many people are happy with the person that they married. I think the discussion should have been: IF YOU HAD TO MARRY A CELEB, WHO WOULD IT BE! Thanks for sharing:)

• United States
17 Oct 07
mm well if i did have to marry a celebrity! i do have a thing for Nicolas Cage, Nick Rhodes or Duran duran as well as Simon! lol as i posted before, i dont have *crushes* or anything like that n celebrities but.. i do sometimes wonder what kind of life id have if i did -- u know what i mean? lol im not sure id be happy tho! money doesnt really mean happiness -- look at all celebs that have $$ and still DOESNT work out for! :( sad reallY! :( XX

• United States
4 Oct 07
LOL I am in love with Steven Tyler! The lead singer from Aerosmith...MMMMMMM Just thinking about him makes my heart skip a beat and butterflies in my belly!! I would marry him or do anything just to even see him on a drop of a dime!!!

• Tokelau
5 Oct 07
Anything?:) He's not even that hot, do you just find him sexy and succesful?:)