do you love the beach?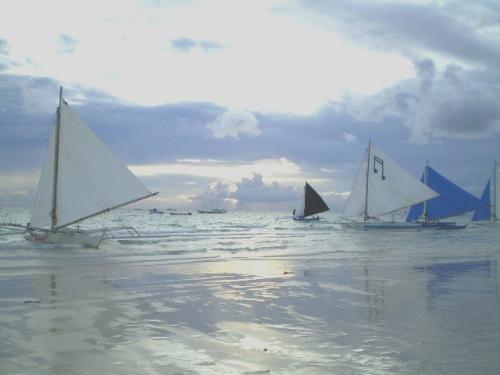 Philippines
October 4, 2007 9:13pm CST
I'm a beach lover. I love the sand and the sun. When I want to take a break from this quagmire called work, my first option is always going to the beach. Its like a therapy for me. It relaxes your body, revitalize your spirit and you get to commune with nature. I love the sound of the waves, it lulls me to sleep. I love walking in the sand, alone and barefooted. It makes me meditate and reflect on my life. I love watching the sun sets and see its reflection in the waters. It reminds us that another day has passed, and after darkness tonight, surely the sun will rise tomorrow. How about you, do you also love the beach?
2 responses

• Canada
5 Oct 07
I love the beach. I don't live anywhere near one and so I have to go on vacation just to be on the beach. I love the sand and sun and the ocean. Everything about the beach makes me happy. I like reading and relaxing and playinhg in the water.

• India
5 Oct 07
My wife comes from a coastal city (Arabian Sea) and it is just 1 km from her house to the beach. So whenever we go there once a year on holidays, we spend time at the beat either early morning before sun rises or at sunset. In the morning it is good to have a jogging on beach sand area and in the evening it is good to watch sun entering his house.