Do you think that you have any part in eradicating poverty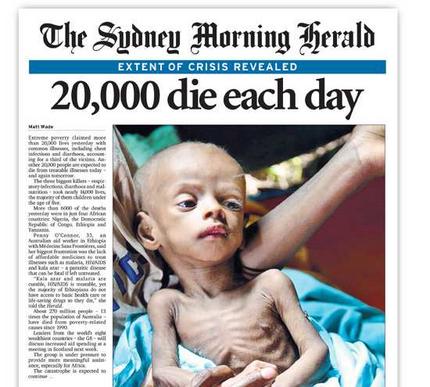 India
October 5, 2007 3:28am CST
Or do you want to leave it in the hands of the Government as it's duty.
5 responses


• India
9 Oct 07
I think it is everyone's duty to help the more unfortunate. Everyone can do it in their own way - small or big, rich or poor - just donate stuff like useful but unwanted things, medicines, old clothes to the right channels, sometimes even the government agencies if necessary for effective distribution to those who need them.

• Philippines
6 Oct 07
For me, it should be everybody's duty, although in little ways we can. Like some of us can put up businesses (those who have the capital) to generate jobs for the unemployed...also, we should attract more tourists to our country and locality to boost the economy...in our part, we are engaged in recycling of trash, and proceeds from the sale of these are used to support scholarships for poor children to break the cycle of poverty. There other things we can do individually and as an organization to help minimize poverty. Of course, government should address this by allocating funds for poverty alleviation.

• Netherlands
5 Oct 07
Hi Balasri, well, yes I definitely am trying to eradicate proverty. But it is easier said than done. When I help with money be it family or friends I also know that it will help temporarily. It will be much better if people change attitude towards life, and are willing to lear how to make money money on their own. As much as I'd like to keep providing I simply don't have enough, so I'd rather teach people how to make their own money, and governments should be doing the same thing, education should be free for instance TheFortunes

• Philippines
5 Oct 07
Yes, of course. I have a big part in eradicating poverty and the like. Information is a great catalyst. It's considered a powerful force right now. So, in a way, I will use it to help the needy people. I will talk to people about it. And teach them how to control such problem. In a way, I will teach them some ways how to earn money. Those livelihood stuffs will do. I will teach them how to fish, and not to give them fish.