Acne discussion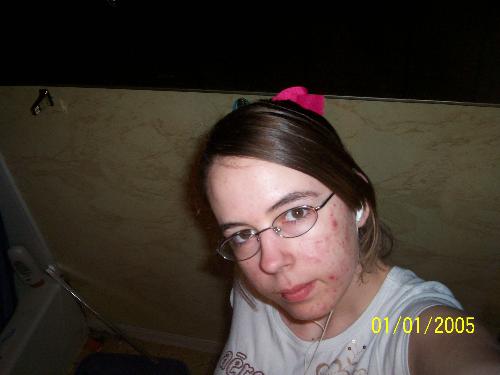 United States
6 responses

• Netherlands
7 Oct 07
i only started breaking out really badly in the past year. i dont really know why, but i think my hormones have just been really messed up. i have a lot of hormone problems as is, and most of the acne is on my cheeks and chin which the doctors have said are signs of hormone imbalances. ive tried almost every product in the world. right now i am taking herbal meds and drinking green tea, but im also using a lot of aveda products. the problem with me now is that i might not break out a lot but when i do break out they are big and painful and always leave scars. its the scars that are the worst because they last for months, but the aveda products are really helping to get rid of the scars faster.

• United States
14 Nov 07
You gotts svoid the complex carbs, this guide explains it all. http://www.homeremedyforpimples.blogspot.com Later

• Philippines
9 Oct 07
Acne have types? Wow. They get more nefarious than ever. I haven't really thought about it. I treat them all the same nuisance they are. For one who battled with acne all throughout puberty, I haven't done any researches. Can you enlighten us about these types? Or provide any good links about them? Thanks!

• Romania
16 Oct 07
I don't have acne and I don't know has its is!!!

• United States
19 Oct 07
One thing i will thank having breakouts for, making me a tough SOB goign through that mental and physical pain, you will have no choice but to grow thick skin


• Philippines
16 Nov 07
The best way I think is to wash it with mild soap... DO NOT use any astringents. These might just make things worst. Sleep early, avoid fatty foods and most of all, hygiene!

• United States
10 Oct 07
I havent found anythign that realy realy worked till i decided to try something natural and it worked. I wnet to walmart and got a 5 dollar natural mask and it works. I have only had it for a week and could tell the first day that it was working. Now im only hoping its long term and not short term