Shinhwa - the greatest male group in Asian... Which Album you most fall in with?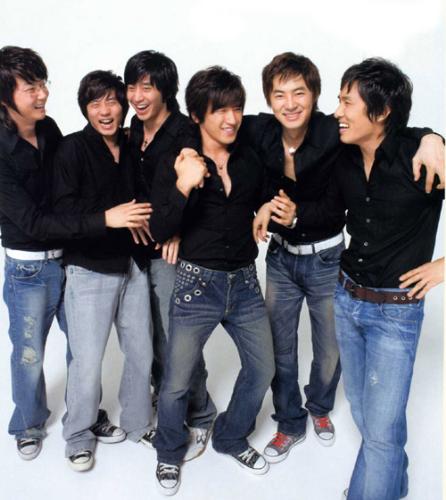 Malaysia
October 9, 2007 8:06am CST
Guys, just voice out your favorite! Shinhwa since debut their 1st album till the latest 8th Kpop album and 1 Jpop Album, the group still become a popular group not just in their country- Korea, but also receive the hottest response from Asian country such as China, Japan and other country. Shinhwa greatest member as following: Eric(Leader, Rapper), Lee Min Woo (M) as vocalist, best dancer, Kim Dong Wan (vocalist), Shin Hye Sung(Main vocalist), Jun Jin(Rapper) and Andy(Rapper). They become the longest running male group in South Korea, and the member still remain as the same. So, guys. Such an attractive group we can't neglect their music right? So, among following their 8 debut Kpop album and 1 Jpop Album, which you guys most prefer?1st Album[1998]: A trouble solving broker 2nd Album[1999]: Twinkling of Paradise (T.O.P) 3nd Album[2000]: Only One 4th Album[2001]: Hey, Come On! 5th Album[2002]: Perfect Man 6th Album[2002]: Wedding 7th Album[2004]: Brand New 8th Album[2006]: State of the Art 1st Jpop Album[2006]: Inspiration#1 Although every album i totally fall into, but if i would like to recommend to someone, i would like to recommend them Shinhwa 7th Album - Brand New... Cuz this album really zzang(good)!
No responses