Whats the craziest thing you have ever done?

United States
1 response

• United States
28 Oct 06
I would have to say that the crazies thing I have ever done was jump 200 ft into water at breakheart. I was young and stupid then. They always told ppl they shouldn't jump there that it was off limits because you couldn't tell where the rocks were under the water and ppl were dying jumping there. But stupid me did it anyways with my friends thank God i'm still alive.

• United States
30 Oct 06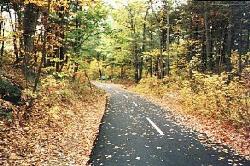 Breakheart reservation? I have uploaded a pic this place is beautiful, you sure are crazy GIRL. I was there and saw that cliff you can see Boston 40 miles away from the top of it. Lucky you didnt get killed.