Top 10 best cars...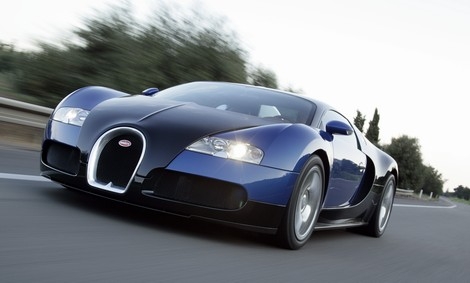 Romania
7 responses

• Philippines
12 Oct 07
My Top 2 Best Cars 1.) Ferrari 2.) Mclaren

• Romania
12 Oct 07
yes u are right. and i say that because i am a fan of ferrari

• Italy
15 Oct 07
If we speak about Formula 1 cars, I love Ferrari, I'm a fan of that team, Ferrari it's the best car. For other cars in everyday life, I like Mercedes and Bmw but they are very expensive. I love Peugeot cars and Renault one, too.

• Romania
15 Oct 07
Yes you are right Ferrari rulez when you speak about Formula 1, because they have a history ,I think they have over 50 years in Formula 1, one of the first teams in F1. Their street cars cars are also great but they are very expensive. Maybe with the money from mylot i can buy a Ferrari. A toy Ferrari that is. :))))

• India
13 Oct 07
Well for me.. The following are the top 10 cars according to me.. 1) Ferrari (No doubt abt it..!!!) 2) Lamborghini Murcielago.. 3) Lamborghini Gallardo.. 4) The Mclaren F1.. 5) Mercedes Benz E Class.. 6) Porsche Carrera.. 7) Toyota Corrola.. 8) Mitshubishi Lancer.. 9) Land Cruiser.. 10) Jaguar...

• India
20 Dec 07
Lamborghini Reventon Lamborghini gallardo Lamborghini mercellago ferrari P4/5 Aston martin sabre turbo bugati veyron

• Canada
31 Dec 07
I don't know if I can list 10 because well... I'm picky... I have been a huge fan of the Lamb. testorosa but it is now an older car now.. I also like the Lamb Calloway and back in the day the Diablo both are older cars as well. The Murcielago is alright I guess. Right now though I am HUGELY smitten I guess in LOVE with the Alfa Romeo 8C Competizione. If I were a guy I would so be springing a woody everytime I so mush as thought about this car. I ahve named her "Bella" and in my dreams she is in a heated room with good lighting and great music, never outside and never driven..... sigh.... I just want to pet this car. Frontside: http://en.wikipedia.org/wiki/Image:Alfa_Romeo_8C_front.jpg Backside: http://en.wikipedia.org/wiki/Image:Alfa_Romeo_8C_rear.jpg God she's gorgeous. Anyways..... Here are some more nice cars....: http://en.wikipedia.org/wiki/Ascari_Cars http://www.supercars.net/cars/3756.html http://en.wikipedia.org/wiki/Bugatti#Bugatti_Automobiles_SAS http://en.wikipedia.org/wiki/Lamborghini http://en.wikipedia.org/wiki/Aston_Martin_DB9 There are some more links to feast your eyes on. These are all the cars I consider worthy of a top list. If you like these you may just like the british show called Top Gear (now in it's 10 year). It rocks and is hilarious and crazy.


• Ukraine
24 Dec 07
1. Brabus Mclaren SLR 2. Brabus S 3. Brabus ML 4 - 10 all other Brabus and Mercedes cars