Identity Theft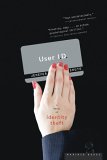 Canada
October 12, 2007 9:18pm CST
Have you or anyone you know been a victim of identity theft? Is it something you worry about and are vigilant to pervent? I know a couple of people who have had their identities stole and additional credit cards issued in their names. It took a very long time for them to get it all sorted out with their banks and the credit card companies. I am always very careful to shred any documents with sensative information on them now.
2 responses

• United States
13 Oct 07
Not identity theft, but I've had my credit card number stolen. It sucked but I caught it right away.

• Brazil
13 Oct 07
This fortunetaly has never happened to me, but I think that's because I too am very careful about stuff related to credit cards, since I know several people who have been victims of theft.