Have any of you got a cute pet?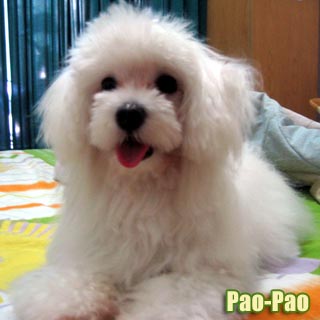 Indonesia
October 14, 2007 10:03am CST
Have any experience with animal? Or maybe you hate animal? It's okay to hate and to love animal. I got bitten by my dog when I was little, and that's why I don't like big dog up until now. But cute dog like this, can't resist it!! Share it here...my dog's name here is Pao2
5 responses

• Philippines
3 Nov 07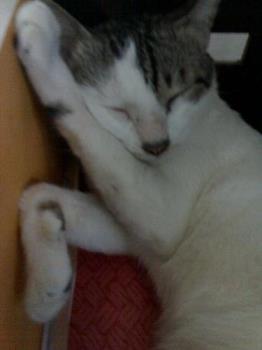 I was bitten by a dog when I was a child, too. I'm also afraid of dogs especially big dogs and the dogs of other people but we have dogs in the house. I also have a cat. He's very lazy. He's always sleeping. But he's cute though, he's name is kuting. My father was the one who named him. We just adopted the cat.

• United States
26 Oct 07
I have have a cute pet it is a miniature daschund. They look so cute as puppies. Her name is Kanela. She likes to eat ham. She licks the carpet. I don't know why she would like the carpet but she does.

• India
16 Oct 07
Hi, I have few pets my two dogs are favourite. They are really loving and careing. Also we too care them very well. My neigbour has a cute dog I do not know what breed it is. Still we all like it so innocent so most of childerns like to play with it. This is one made me think to have one cute dog like that but actually I do not have any time for that still my home guest childerns could spent time with it. Searhcing for one like that a cute dog and a small one.

• Philippines
15 Oct 07
i always love dogs eversince i was a child. Eventhough i was bitten by my own dog when i was young, i never got scared and continues to love them. I have lots of dogs now, beagles and chihuahuas. one of them is my avatar----GROVEE. His a black long hair little chihuahua.

• Philippines
18 Mar 08
I did had a bad experienced with our pet dog when i was a kid but it didn't stop me from having pet when I was 8 years. Now I have a lot of cute pets, big (beagle) to small (chihuahuas). I love them all and they always makes me smile and laughed. Even when times some of them have to leave, they leave a special pawprints in my heart. I would like to live my last days with a pet. It makes life easier.