Massage Therapy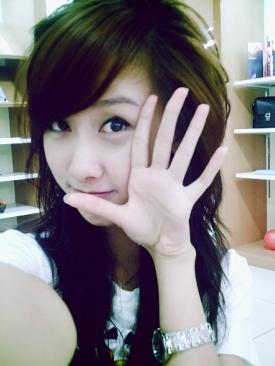 India
October 16, 2007 4:54am CST
Have you ever had a massage therapy?Have you benefitted?Its not just muscle relaxation and pain relief,massage also provided an emotional and psychological boost.Please let me have your views on this.
3 responses

• Philippines
30 Oct 07
Today, the benefits of massage are varied and far-reaching. As an acepted part of the many phsical rehabilitation programs, massage therapy has also proven beneficial for many chronic conditions, including low back pain, arthritis, bursitis, fatigue, high blood pressure, diabetes, immunity suppression, infertility, smoking cessation, depression, and more. And, as many millions will attest, massage also helps relieve the stress and tension of everyday living that can lead to disease and illness. What exactly are the benefits of receiving massage or bodywork treatments? Useful for all of the conditions listed below and more, massage can: Link - http://www.massagetherapy.com/learnmore/benefits.php Alleviate low-back pain and improve range of motion. Assist with shorter, easier labor for expectant mothers and shorten maternity hospital stays. Ease medication dependence. Enhance immunity by stimulating lymph flow—the body's natural defense system. Exercise and stretch weak, tight, or atrophied muscles. Help athletes of any level prepare for, and recover from, strenuous workouts. Improve the condition of the body's largest organ—the skin. Increase joint flexibility. Lessen depression and anxiety. Promote tissue regeneration, reducing scar tissue and stretch marks. Pump oxygen and nutrients into tissues and vital organs, improving circulation. Reduce postsurgery adhesions and swelling. Reduce spasms and cramping. Relax and soften injured, tired, and overused muscles. Release endorphins—amino acids that work as the body's natural painkiller. Relieve migraine pain.

• India
21 Nov 07
Hi! Thanks for that very informative and detailed response.It was indeed very useful information.Wow!looking at your response I am just craving to get a good massage done,since you have listed so many benefits.Looking at the many good things it does to you I think its really worth every pie to go and get a massage done.Its worth pampering yourself once in a while.Thanks again.

•
18 Oct 07
I had massage therapy for a while for an old shoulder/neck injury that was causing problems. It was a very gentle, gradual process, nothing like a deep tissue massage. After about a month I had amazing results with it. Unfortunately I've moved since then and haven't found another good massage therapist! I definitely recommend it though, if you can find someone good.

• India
21 Nov 07
Hi! Thanks for the response.I am glad you have been cured for injury through massage.To get healed by massage is much more safer than going on medication.You are right,massage by a responsible professional is very important.Take care.Hope you find a good massage professional.

• United States
20 Apr 08
i am an lmt and love gettin massage. when i was in school, one of my classmates was in a motorcycle accident and went through rehab, and physical therapy. she said that the thing that helped the most was massage therapy which is why she wanted to become an lmt to begin with