What is your opinion about Poles?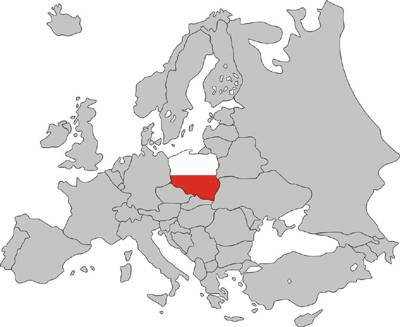 Poland
October 20, 2007 6:36am CST
Sterotypes or own experiences? Why? Tell something about Poland and Poles.
5 responses

•
20 Oct 07
Experience wise ive worked with several construction workers from Poland generally find they keep themselves to themselves. But that may be due to the way they expect to be treated by British people I dont know. I find theyre hard working although theyre practice (from what i know of) methods are much slower than British. Socially nice people generally I have no complaints. Although due to the influx of migrant workers into the UK there are growing problems caused by so many people in such a short period of time. But not the Poles fault.. the governments of Europe let the gates open what do they expect? Personally anyone is welcome in the UK to work as long as theyre legally here which is one thing Polish people are.

• Italy
20 Oct 07
I haven't any experience with Poland, I know only that one my friend went to Poland some months ago for a travel for watch the extermination camps. Except these camps I don't know a lot of other things about Poland, I know only that Poland girls are very beautiful :-D because going for the centre of Rome I watch a lot of tourists and there are turists of Poland, too!

• Poland
20 Oct 07
It's very nice that you think that about polish girls ;)

• Italy
21 Oct 07
Oh yes I think it and I would like to add you as a friend :-)

• United States
20 Oct 07
I have to admit, I know very little about Poland and it's people. I grew up in a mostly italian, portugese and irish community. Maybe you could tell us about your people and country. I know, I'd love to hear more. :)

• Poland
20 Oct 07
So, residents of Poland are very hospitable, nice and helpful people. Of course it's generalization. Everywhere, regardless of origin, occuring better and worse people. Something abou Poland - very beautiful country, with many great places. For example I live Lower Silesia. There are beautiful mountains here, many mysterious nooks. Good example here are Owl's Mountains (Góry Sowie), "underground towns" (Osówka, Wlodzarz, Olbrzym). Whole this complex called "Riese". It was built by Germans, in the front of Adolf Hitler. More information about my region u can find here and see interesting photos: my own photos - http://www.kohelet.110mb.com/ and other sites: http://www.osowka.pl/en/index.html http://www.osowka.pl/galeria.html http://www.wlodarz.pl/ http://www.sztolnie.pl/index.php?content=galeria http://www.wroclaw.ivc.pl/english/index.html

• Malaysia
21 Oct 07
I've learned Poland and Poles through TV. Where in Malaysia, TV3 (www.tv3.com.my) aired a special tourism journal about Poland and the special products from their mining to produce salt lamp, which I bought it later on after watching that documentary film about Poland and Poles. Special documentary film about that in Majalah3 program, at TV3 station. Nice country to be visited on vacation and I believe that Poles are polite people and not xenophobia.

• United States
21 Oct 07
I am actually engaged to a half Polish guy, his mom is full Polish and is very nice and has a warming welcome to everyone. From what I know and have experienced, Polish people are hard workers and very nice. I have never been to Poland myself but I hear it is beautiful there. There are some polish people that are really nice and then there are others that are rude... like my fiance's friend, but I think that just because he spend all his money on strippers and gets nothing(a relationship) in return, lol. But every race has those types of people. I haven't really heard any stereotypes about Polish people, I have heard more sterotypes from Polish peole about Jewish people though.... not sure why that is. It was mostly people that lived in a wealthier community though, and I guess they say they are really cheap. I have never experienced that either, lol. I have tried polish food before and it is pretty good, I love perogies and kolaches.