Is Russia trying to challenge America as a world power?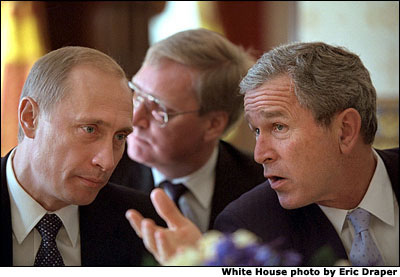 Uganda
October 20, 2007 8:07am CST
Putin has lately stepped up his opposition to the American position as a world power with serious threats. Firstly, he seems very unclear on the world views regarding Iran and their nuclear capability, he even visited that country recently. Now he vehemently opposes the nuclear shield America plans to build in Georgia-Is Putin challenging the world pecking order?
1 response

• United States
20 Oct 07
Actually, Putin tried to align himself with the US after 9/11. Bush pushed him away and went to his Soviet Satellite States, so Putin is being childish and allying himself with horrible dictators. Basically, the 90's was just a lull in the cold war. It's coming back.

• Uganda
23 Oct 07
I agree pillowpants1982, this childish antics will plunge the world into a catastrophe soon and very soon indeed!