Y i m feeling alone?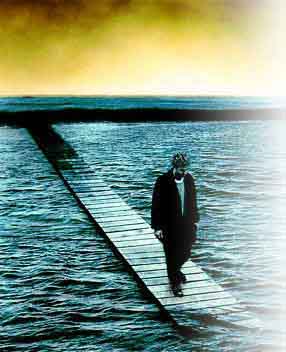 India
October 20, 2007 11:01am CST
hello frnds it happens many time we are having all the things we want, all the people whom we love r with us then also we feel alone. y it happens? today i m feeling alone without any reason n im unable to find out the reason . i dnt want to talk with anyone, dnt want to go out . Y i dnt know? does it happen with u also.
6 responses

• Taiwan
22 Oct 07
Hi there, just want to let you know that there are times when i feel the same, what i do is lock myself in my room and pray, i tell him that take all this loneliness inside me and not knowing that i started to cry. After i prayed, my loneliness is gone. Try and it really works.

• India
20 Oct 07
well i guess the reason for this happenin can be a lot i guess all of this happens in a persons subconsious mind,,,many a times even after everythin u want u feel depressed,,irritated,,dont feel like doin anythin and the funniest thinbg of all is that even u dont have any answer to this,,,u are left thinkin ,y am i feelin in such a way yes it has happened to me,,and i guess happens to almost everyone,,mind plays very strange games with us,,things tht we dont have any answer for thnx and tc keep postin/ratin

• India
20 Oct 07
thaks anuj for understanding. but how to come out frm this feeling:(

• India
5 Nov 07
Being in a crowd and feeling lonely means a loner. I'm a loner by nature. And even in a crowd, I am alone many times. Earlier, it used to bother me a lot. Even when I'm loved by everybody, there are times I don't feel complete. So, it's the feeling of being complete from within. You are feeling something hollow from inside. I think your mind is looking to be completed. And that completion comes only from inside. That's the reason why you are feeling alone even when people are with you. You want to be complete.

• Philippines
30 Oct 07
Hello neha, I understand how you feel. It also happened to me before. Well for my case I feel lonely and alone even my friends and family are there becaused I felt left out and they don't understand me. I felt that they don't really know me and that make me feel left out and alone. Best way to do is to really know your self first. Maybe it is you that have the problem. Try to soul searching, it will help you alot.

• United States
21 Oct 07
Many of times I have found myself in the same situation you are in. I believe this is the worst type of depression because on top of being depressed you worry about why you are depressed. Sometimes the chemicals in our brains go a little haywire and that causes depression. Just know that it will get better and keep telling your self all of the good things that you have going for you or about your good qualitys. During depression it doesnt feel like anything good is going for us just try to think postively as hard as that may sound and if it doesnt ease up in a couple of days you might could start taking a short term depression treatment I hope this helps you

• India
20 Oct 07
hi! it happens many time with me -- the reason for feeling alone are many -- some of which i have observed are lack of somethig which we really need it -- wheather we know it or dont know -- some time after we come from a big function or an exciting party! specially when we are excited and we talk much,and suddenly every one is gone we feel lonely -- some time we need some perticular person we want to talk with him and we cant find him!! some time when we expect some of our friends to listen to us and he/she doesnt listen to us we feel alone.