How does rain inspire you?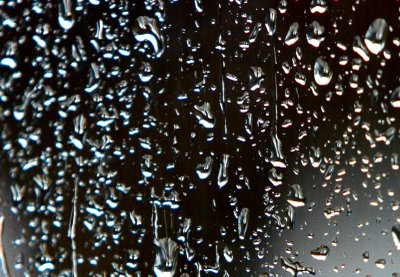 Romania
October 20, 2007 6:51pm CST
Right now, it's raining heavily here. It's so quiet in my neighbourhood and all I hear are the rain drops loudly falling on the roofs and on the ground. To me this is the kind of weather that gives me the mood to meditate, to think of anything that crosses my mind. How does rain make you feel? Sad? Happy? I sometimes feel sad, sometimes I turn romantic or nostalgic. How does rain inspire you? Please share.
2 responses

• China
21 Oct 07
hi,friend . i sometimes feel good when it rain,and sometimes fee bad . from the monday to the friday when it rain , i needn't to ge to work . i can sleep to the noon . but when it is saturday and sunday ,the rain make me stay at home and can't go to do something that i like ,i feel sad. generally ,i like the rain. because i enjoy the rain scene, and my parents are farmers, they like the rain .the crops need the rain.

• Philippines
21 Oct 07
hello there contuletz2007, sometimes I really like the rainy days, cause everytime it rains I feel relax and comfortable. I could say that I mostly sleep and relax at home when its raining.