What's your favourite shopping centre?

Poland
7 responses

• Poland
21 Oct 07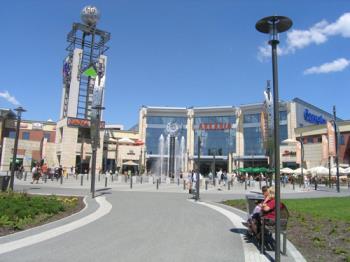 It's in Warsaw, my hometown. It's called Arkadia. Geez, marketing these days tries really hard to make us belive that shopping is art:P They call shopping Malls "Galleries" and sales "shoping festivals". Anyway, I attached a picture so everyone can see how does Arcadia look like;)


• Italy
21 Oct 07
My favorite shopping centre is in Rome, not far from my home. His ame is "Cinecittà due". It's a very big shopping centre where there are a lot of shops of clothes. I love to buy clothes, I like to wear casual clothes. There is a parking for the cars and shops of music, electronics, there are coffee bars and little resturants.

• United States
21 Oct 07
There is a mall I go to sometimes with my sons, but for me I just have my favorite store that I visit regularly that are downtown not really in a center or anything.


• Malaysia
21 Oct 07
Great occupation? Yes maybe you are true for that claims. My favorite shopping center, locally, is located nearby my dwelling premise is in Kuala Lumpur at Mid-Valley Megamall. It is currently the second largest in South East Asia. And many foreigners like to stay at the attached hotel to its building, named Cititel. The links to it, relevant to our discussion; www.midvalley.com.my en.wikipedia.org/wiki/Mid_Valley_Megamal travel.travelocity.com/hotel/HotelDateLessDetail.do?..