My son just called me.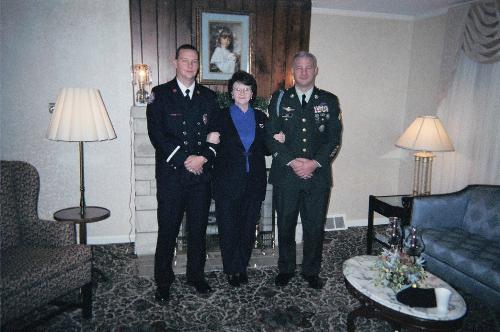 United States
October 21, 2007 12:30pm CST
For those of you that I have been discussing our soldiers with I wanted to let you know that my son Tracy just called (imagine a big smiley face here) and he says he is having a ball. That really does make it easier for me. He has been on a 3 week training and just told me that they will be sending him to another school for a week after that so he won't be home until around the 7th of November. But he should be here for Thanksgiving and he just LOVES my thanksgiving dinners, especially the pumpkin pie with lots of whipped cream, but only the kind in the squirt can ( you can imagine what he does with that). I always simmer the oranges and cloves that I mentioned in another discussion I started and the boys have had this as part of their holidays since they were kids. He and his brother Todd say it just isn't Christmas (and Thanksgiving) unless they smell the oranges and cloves. So, he is fine at the moment and I will keep you updated. I am going to try to upload a picture of me and my sons. You can't tell I am proud can you. LOL By the way Todd is a full time fire fighter and member of Indiana Task Force One.
1 response

• United States
21 Oct 07
Hello thats is such wonderful news, I love it when they are given a chance to call home, Your sons are very handsome. = ) Is your son Army reserve or active duty ?