Why does money change people??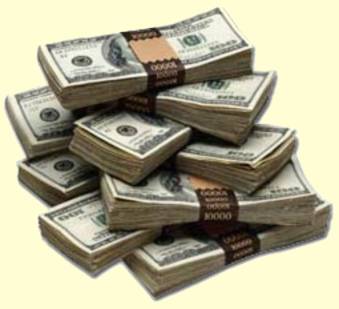 Saudi Arabia
October 24, 2007 6:02pm CST
Hi all, I would like to know the answer to my question. Can you tell me the reason why people really change because of money??? My uncle died about a year and a half ago, his children were very close then suddenly they started fighting over the heritage... they reached the limit of forgetting about their dieing mother. She has cancer and doctors said she may not live for more than 4 months. I think money is just a tool that can make our lives easier, but when it becomes a human's goal then it's a serious and a dangerous issue.. they are now talking about going to court. I mean is money worth loosing your siblings??? Tell me what do you think? do you think money can ever change you??
5 responses

• Saudi Arabia
27 Oct 07
Money does change people either positively or negatively, GENERALLY, we may classify people in two types when it comes to their reaction to sudden wealth: FIRST TYPE: positive change: This is when money changes the way you live, you'll be indulging ur self and enjoying a better living standards, better home better car, better eduction and better whatever. Sometimes and i say sometimes, your interests change i mean you add new interests to ur old ones. This is a desirable and an expected change. SOCOND TYPE: negative change: As a consequence, people as their income rises and as their living stardards go up, their surrounding change, they can't still go out with their old buddies coz they don't share common interests with or because they seek wealthier friends, this is a negative change. Money mustn't change the way you look at ur people, it is possible that with money you'd have new interests and new friends but you can't replace your old buddies, never but unfortunately some people fall into this pattern. As for me I can't speak for myself but I don't think I am type 2. Thank you Princess Dew The 1st for the interesing discussion ....

• Saudi Arabia
27 Oct 07
Thank you for your response... from what I see, most people change in a bad way.. I think the reason is that some of them had been waiting for money to come so they change the way they are living... plus even the good side can be easily erased by the negative side you mentioned.. because there is no use of money if you lost people -humans- money can't make you happy forever at one point you are gonna need someone to talk to and share what you have with... Thanks again my dear for your participation :)

• Saudi Arabia
29 Oct 07
Your MajestY Dew The 1st The problem with many people that they can't separate the positive change and the negative change apart, you see, there's what I believe, a thin line between the two and if we just get carried away with the positive changes, then certainly the probability we fall into the trap of the negative change is high. That's why even if ur income rises or a sudden wealth comes into your possession, you must change your life in a way that your basics and ethics aren't affected. It is so easy to say I ain't the second type or i am not gonna change negatively, but how 2 implement it is the main cause. Very much thank you my dear Princess for the interesting topic.

• Saudi Arabia
5 Nov 07
Very Very Much Thank You, Our Princess, Dew The 1ST, as you've just honored the humble me with a best response vote. Thanx ...


• United States
27 Oct 07
I think money changes people because they think, wrongly, that money is a symbol of power. My in-laws came into a lot of money over the past several years. They did work to earn that money, but I saw changes in them over time. They think they are better than others, even their own children sometimes! I think as a society we are told that people with money are more glamorous. Having "things" makes us special. I hope that if I ever come into a large amount of money I wouldn't change. If I would, I hope that I never come into a large amount of money. I like the way I look at money now. I would like to have just a little bit more of it, but learning to live with what we have makes life interesting.

• Saudi Arabia
31 Oct 07
Thank you very much for your response. you are absolutely right.. people think money is a symbol of power. I can't deny it.. with money you can have lots of things you can't have without it, but to become a bad person and forget about your duties towards your family members and ignore them and their needs this is the unacceptable thing to be done...

• United States
31 Oct 07
Trust me, I understand! I'm at a point now where I would rather be poor than to turn into the type of person that I've seen.


• Saudi Arabia
27 Oct 07
yeah you are right.. thanks for your response :)

•
13 Aug 08
Morning Dew, some people dont change coz of money it is who they truely are and they were unmasked by material things. We dont really know that someone who we think we do until it is tested into something over circumstances in life. Some people from poor family keep their same moral being when they reach their goal in life. Others let money driven them to forces who they werent truly are and they realize that when their back of where they came from. You may not understand the needs of others, poverty and economy yet but maybe in time you can answer that to yourself based on your experienced and to others.

• Saudi Arabia
17 Aug 08
Dear Lizardmonster, You are right and I always pray that God doesn't test me by putting me in such a situation... Thanks for your response :)