Going to Japan soon I have a few questions

Australia
October 24, 2007 9:01pm CST
Hi there I'm heading to Japan for a 2 week holiday at the end of the year. I'll be going to Tokyo, Osaka, Kyoto and staying at an onsen. I can't wait to go!!! Although this is my first time travelling overseas. I have a few questions for the travel minded people. How did you carry your money overseas? Was in Visa or travellers cheques? Is the JR rail pass really worth it? We'll be travelling a lot via train speacially to Tokyo via Osaka.
9 responses

• Singapore
2 Jan 09
Just went to Japan in Sep2008, it's a very nice place but my second trip to this country. 1st one was in 2007 to tokyo, 2nd one was to Osaka, Kyoto, Kobe, Himeiji and Nara. I carry my money normally like how i did in my country, singapore. Japan is quite a safe place and most of the shops close very early except those in Tokyo. if u are really afraid, will suggest splitting the money up in 2 different places. I lose my wallet during one of my trip, luckily i split some of my money up and i only lose about $400USD rather than $1000USD. Manage to claim the money back from my travel insurance when i'm return home. JR rail pass is worth it if you are travelling from Tokyo to Osaka to Kyoto and back to Tokyo. If it's only 1 ways, maybe the train ticket is cheaper.

• United States
25 Nov 07
Hello, I am sure you will enjoy your trip there. Japan is such an awesome place. When I went there, I paid most of my accomodation and JR rail pass with credit card before I go there. The rest is paid with cash..it is basically a cash society there and saves you the trouble of finding a place to cash those travellers cheques.


• United States
6 Nov 07
I haven't been, but I have an idea of the culture. I hope you had a good time though Circuscat. I'll have to go there sometime later.

• Canada
4 Nov 07
Hi there! Wow you're in for a treat! I haven't been to the main Island other than at the hotel, but Japan is amasing. My Sister-in-law is from Okinawa and we went over there for their wedding. I always bring a bit of cash with me when I travel. I believe my mom used her credit card where we went and we were on a tiny tiny island ( the only international telephone was at the airport).

• China
28 Oct 07
hi I'm from China. I was surprised that Chinese credit cards could be used in Japan. So I suppose ur country's cards could also be available, Kyoto is great.There is no tall buildings.All are under 2-story.You can see women wearing kimonos

• Japan
27 Oct 07
Have a great time in Japan. You can use credit card in major department store and some restaurant, but I recommend you carry cash wherever you go. As for travellers cheques, I don't recommend it. I never see anywhere you can use it except for the bank which you have to wait long line.

• United States
26 Oct 07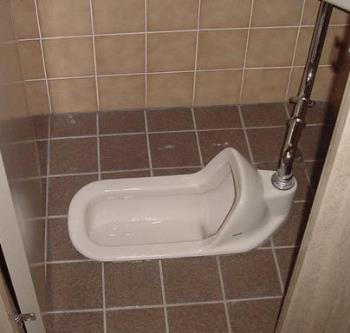 LUCKY! I've been there once and spent 2 weeks as well. But this was over 5 years ago and I was in High School doing a band trip. I think I travelled those same places. Tokyo is kind of like NY. If you're going to be mostly in the city, most people speak english. Its good to learn the basics like "I can't find my hotel" and "Where is the restroom" ...thinks like that. As for carring money. I always had 2 areas I carried Money. Never keep your money in the hotel room unless you use a Safe. I used Traverlers checks back then. But I mostly used my yen (cash). Plan on about $200 (not yen) to spend on food...at the most. Depending on where you go to eat, you can normally find good deals. But you'll need to know the back areas of the city. Normally little 'hole in the wall' type resurants are really good and they give a lot for a small price. Get one of those wallet things to wear around your neck. I don't really know the name of it. But its used for traveling. I'm sure if you ask someone they can tell you. Its a little bag, small...enough to fit an ID and money. I only used the trains once. It was the Bullet train and we were on our way to Mt. Fuji. It's beautiful up there and it was snowing and wonderful. There's this nice little hotel which overseas the mountian. It has a hot spring and everything. They have traditional Japanese rooms where they come and lay your beds out for you. Hope you know how to use the Japanes toilets. In public restrooms the toilets are like the picture I've attached. I tried to use one. Its more convenient since the lines in the ladies room are STILL long in Japan. They have more of these toilets and only 1 European one most of the time. But they have cool ones for the European one. They have all these buttons and gadgets on it that warm the seats and stuff. Wow, there's so much I remember from my trip. We even went to Disneyland Tokyo. It was sad because it rained on us. But there is so many beautiful places. Have fun. I want to go back one day and take my husband. He's Japanese and has never been there so he really wants to go. Oh, and check out the electronics. I wish I had bought some there. We didn't have to declare anything since we were such a big group. But you'll probably have to. If you have anymore questions just let me know.

• Australia
25 Oct 07
hi there circuscat it must be so exciting going to another country i am 32 years old and have not been to any other country. i am from Australia but i have been to Queensland and sydney and tasamaina thankyou for your discussion