love and letting go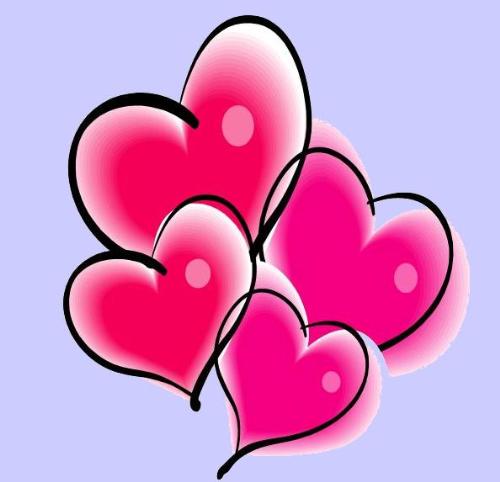 Philippines
October 27, 2007 3:52am CST
As they say, LOVE changes a person. The way you think, the way you act, and the way you decide. Sometimes you even go against your principles and beliefs in life. Loving doesn't always mean you'll be happy. Sometimes, all it provides you is pain and misery. Yet, you are blinded by strong emotions that you fail to see reality. Sometimes letting go is the only answer. And it hurts like hell. But soon you will realize that it is better to the person you love to be happy with someone else than lonely with YOU. That is what we call sacrifice.
8 responses

• Philippines
27 Oct 07
What a sad reality! Well, I must say that it's another sad reality in life. Life is never fair and we must live such reality. In love, we really need to do a lot of sacrifices. Letting go is very hurting yet sometimes, it is the best thing to do to let your loved be happy. Seeing our loved one happy is always my priority. That's why I always compromise. Though it is sad to let go of someone who means a lot, but still I would do it for the sake of his happiness. That is selfless love.

• Australia
27 Oct 07
OMG they are such wise words, I am going through something at the moment and your words really make me think, you are right in it all 100% but as you say letting go hurts like hell.

• Philippines
27 Oct 07
Loving someone never requires reciprocation. Love moves in a very mysterious ways. Sometimes sacrificing one's love..is not an easy thing to do. but if you are willing to give up everything..thats what i call LOVE. Yes it could hurt you bigtime but time heal its wounds. Just be patient and wait for the right one to come along. Life has so many surprises..Open your doors to so many things being hurt is just part of loving..Goodluck!

• United States
28 Oct 07
I heard a speaker say that one should never say "I love you" and expect to hear it back. Good advice. Love is something you give without thought to reciprocation...it just IS. Hopefully the other person feels the same but as so many have stated..Life isn't fair.

• Philippines
30 Oct 07
Yes you are right, but for some love is holding on. How will we know that it is time to let go? In a case when you already did your best to make things work and still nothing happens, then I believe that it would be the right time to let go. With this you will never feel sorry or regret anything because you know you did your best. Its just that there are things that no matter how we love is not meant for us and we have to simply let go.

• Philippines
27 Oct 07
I agree love involves a lot of sacrifice. Selfishness has no place in it. And yes it does involve a lot of pain. Success in love requires being able to deal with that.

• Delhi, India
27 Oct 07
I agree what you say. But it is easier said than done. Everybody cannot make sacrifice. Basically, we all are selfish and strongly governed by our emotions, so we will find less people who are ready to go for sacrifice. What will you do...will you go for sacrifice?