did they catch ben laden yet?????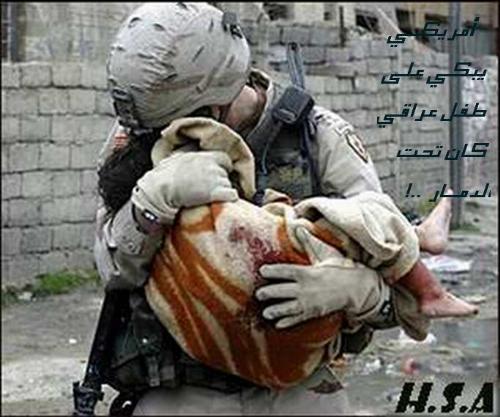 Egypt
October 29, 2007 5:19pm CST
all that time and american soldiers did not catch ben laden .what they do in irq,did they just steal oil .i hope so,they kill people,innocent people only -see this photo and tell me what you see? this is a soldier and carry a child is that child son of ben laden,even if he is the son of devil they do not have the right to kill him -now i hope from oll tell me is it write to occupied irq
1 response

• China
29 Oct 07
In fact, i am not quite interested in those politic things. however, here, i want to say something about the war between america and irq. terrorism is really disgusting and should be abanished. but i think amercia battle with irq is not just because of terrorism, that's just a excuse.

• Egypt
30 Oct 07
hi, for all about my question is is it right to occupied iraq thanks qinqin for responding you are right occupied iraq not just for terrorism it is just a excuse.