What is your favorite park and why?

United States
2 responses

• Australia
1 Nov 07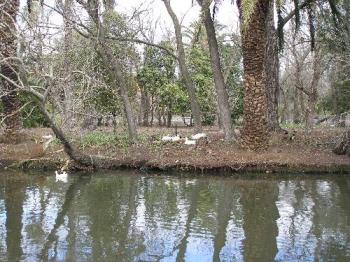 My favourite park is Queens Park here in Melbourne, it is a lovely park a lake with three islands where the ducks and swans live, and when you walk around the ducks will follow you arouns if you have a bag in your hand hoping you have bread in it, it is such a beautiful peaceful place.

• Philippines
1 Nov 07
I like people's park at Sn carlos city. One hour travel from our place here. I love the place, it is very relaxing and soothing. Good venue for family outings. It is beside seashore and does have a swimming pool for anyone who wants to refresh and childrens who wants to go swimming. Perfect place for summer outing. If you don't want to go swimming you can tour around the place. It has miniatures of the place, a small falls, a miniatures of caves and many others. The place has its magnificient beauty. It is very inviting, you can hardly resists its charm. LOL!