Home Sweet Home

Pakistan
8 responses

• United States
6 Nov 07
I have many homes, since I am moving pretty much. When i was living in Germany and I would come home to Slovakia to my parents and when just plane was landing I ould always said oh home sweet home. But also when I was coming back to Germnay to my house, that was my home too. I think whereeve you have your family , friend or partner you consider the place as your home and it doesn't matter if it is one place or more.

• India
2 Nov 07
Home is where my heart is, my soul is and my life is. I am basically a home sick person, I miss my bed, my books, my kitchen, my plans, I miss everything. Home is where my heart live.

• India
5 Nov 07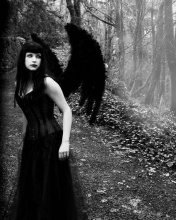 I feel very much emotional when i think about my home. My home is the place which has seen me growing to what i am today with all my ups and downs. I love it!!

• India
3 Nov 07
My home is the best place where one can relax and unwind and still stay connected with the outside world, or stay disconnected from it at will.. Whenever I am at home, I make it possible to relax myself as much as possible.. After a hard day's work, I feel very relaxed at returning home.. I adore my sweet home a lot..

• India
2 Nov 07
A nice thread to start.By the way I feel always nostalgic when the thought of my home comes to my mind.I had my schooling in a boarding house far away from my home.Only twice in a year We could go to home.We were even restricted from telephoning.I can't explain how I longed to be at home in those days.The letters from the relatives and parents were read first by the warden and then only it would be handed over to the students.The warden wanted to know whether they send any pocket money along with the letter.If found any he will seize it since pocket money is not permitted.I remmeber once I feigned severe headache and told the warden that I need to go to home immediately to be consulted by my family doctor and what he did was he telephoned my father and he told there was no such family doctor.I had to stand in the scorching sun the whole next day as punishment for telling lie.I am sorry rimsha you started this thread to get responses from home lovers and I was deliberating on my hostel days but I can't help remember those nostalgic days when I remember my sweet home.By the way what are your memoires of your home- sweet or sour


• Romania
2 Nov 07
Well there is no place like home.It is your private place,something that you are used with.So there is no place like home.