ThE gReAtEsT rEvElAtIoN aBt DuMbLeDoRe ....&...NeViLle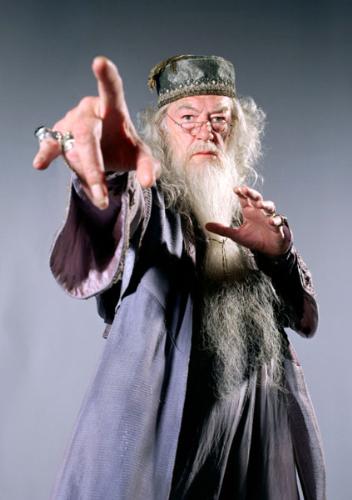 India
November 2, 2007 6:13am CST
jkrowling announced that dumbeldore is a gay who fell in love with none other than gellert grindelwald himself...further to add to the shock she added that neville had married hannah abott of hufflepuff who later becomes the landlady of the iconic pub the leaky cauldron... what do u think about these two piece of information???? feel free to post...
4 responses

• Philippines
5 Nov 07
Well, if Dumbledore is indeed gay, then there is nothing we can do about that but accept the fact that he is... it doesn't change anything about him especially his good heart and talent as a wizard... As for Neville marrying Hannah Abbott... i wish J.K. Rowling would write a story on how their relationship blossomed... there was no indication that the two would ultimately be an item in the future... i hope we can read about it...

• United States
4 Nov 07
The revelation about Dumbledore really didn't make that much of an impact on me. It certainly didn't change anything about the way his character was portrayed in the books or the movies. It was good to learn more about Neville, though. I was slightly disappointed that he didn't marry Luna, but at least he sounds happy, and that's what really matters.

• Philippines
31 Jan 08
about Dumbledore falling in love with Grindelwald, it didn't really affect me at all. yes, i was quite surprised, but then he really gave Grindelwald a lot of attention and he really was happy with him. But then Dumbledore is Dumbledore. he may have made a lot of mistakes but he payed for all that, and he learned from it. we cannot deny the great things he'd done for the wizarding world. he may be like that, but still it did not come in the way of his dream: "for the greater good." isn't he the one who made the Statute of Secrecy among wizards? we also cannot deny that his actions and education lead to the defeat of Grindelwald and Voldemort. about the Neville issue, i was really surprised to hear that he married Hannah Abott because i really think he and Luna might be good together, since they both love "nature." but well, at least he's happy. that's what matters.

• India
6 Nov 07
well i knew about Dumbledore but the Neville - Hannah is an interesting angle. I would love to know about about it...i always thought it would be Luna and Neville...well i guess JK loves springing surprises so be it. Maybe Luna and Dean will be together ;)