Empty Nest

United States
November 11, 2007 5:40am CST
I have been divorced for the last 20 years. I raised my daughters by myself all those years. My oldest is married and my youngest (20 years old) will most likely be moving out soon. When that happens I will be all alone. I'm not sure I like that idea. I went right from living with my parents to marriage. When I got the divorce I had my two daughters with me. I have never lived alone. How have others dealt with the empty nest years.
5 responses


• Australia
11 Nov 07
They do call it empty nest but I think it happens to most of us as we get a little older, I have had children but I am going thtough this at the moment and so is a friend of mine who has never had children, I don't know what it is maybe just getting older and being more alone...

• Uganda
11 Nov 07
It is only natural that such should happen. There comes a time in our lives when we must live our family homes and start our own families. Expect that and be positive about it. Dont be a loner-join social groups and live a meaningful and productive life. Perhaps it is time to consider marrying again, after all, you are now on your own, there is no apprehension that a step mother would be brutal to your children since they have all left the nest empty!

• United States
11 Nov 07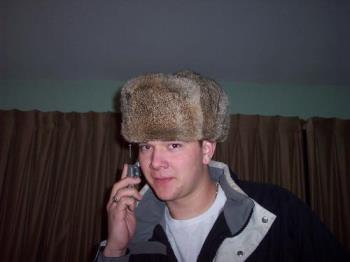 My ex moved out when my son was 7, my son went into the Navy at 19. He is now 21, I really missed him..but I had my 2 dogs to help and I got married a few weeks ago. trust me, life will go on.