Homemade Pizza Or The Other One?????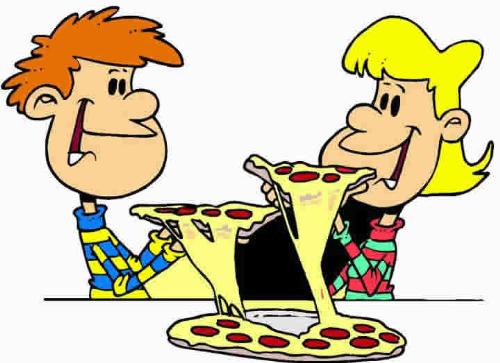 India
November 12, 2007 1:27pm CST
This question is for complete mylot foodies..... Which pizza do you prefer more? Homemade or pizzas from fast food resturants like pizza hut, etc...??? And which one??? Pizza hut??? domino's??? Which one???Two days ago, I was dieing to eat a pizza but it was unfortunatly around 2 am. So, I decided to make one and ended up in making a realy delicious one! I think homemade pizzas are good too! What do you think and which one do you like?
8 responses

•
14 Nov 07
We don't have many chain pizza places over here the only one is pizza express which is more of a sit down restaurant but if we did i'd choose home-made over it. Saying that though the local indian take-away does the best pizza for when your craving it, I always order a vegetarian pizza from there one my friends are up. It isn't really classic pizza but it works for me. the best place i've had pizza was in a restaurant in Portugal but it's a bit too far to go for just a pizza.

• India
15 Nov 07
I also eat a veg pizza since I am pure vegetarian! thanks for responding....

• United States
13 Nov 07
i used to make my own pizza when i was in college and everyone who ate it really like it...i had a lot of cheese..mushrooms, pepperoni, etc etc..but now i am too lazy to go to all that work...but a home made pizza is a lot better if the person uses a lot of fresh ingreients and don't mind the work of preperation and clean up...now i am hungry for pizza...home made pizza..lol

• India
13 Nov 07
home made pizzas are always good.... Thanks for responding...



• India
13 Nov 07
It seams that you are a strong non vegetarian... Thanks for the response!


• United States
12 Nov 07
Either way is great. But I think I like making my own a little better because you can control your ingredients. With fast food pizzas, you get what you get. If you make it yourself you can get better quality veggies and meats. You can even taylor it to meet your dietary needs such as low sodium, low fat, etc.

• Brazil
12 Nov 07
I prefer pizza made at home!!!