As a Lottery Winner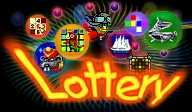 Philippines
4 responses

• Australia
14 Nov 07
After setting my family up with housing and education etc, I would be helping my local community organisations. i would also be donating a large amount to the animal shelter where we had to (sadly) leave our cats (if you want the full story about this, I will give you the link to the article I wrote about it). My children's school would receive some help too and I would be able to pay off all study debts straight away.

• Australia
15 Nov 07
Did I mention I would hire a fulltime house keeper too and start my own business? Oh, and self publish my book. And get married. All these things are currently on the low financial priority page! lol.


• Philippines
21 Nov 07
If ever i won that huge money, i would definitely divide into its respective parts. One part for bank deposit, another for the purchase of house and lot and the rest for business. I hope everything is well taken. Thanks

• India
14 Nov 07
Suppposed I am lottery winner than first I will buy a beautiful car and Home.